Understanding Family Law, FAQs and more!
February 27 @ 6:00 pm

–

8:00 pm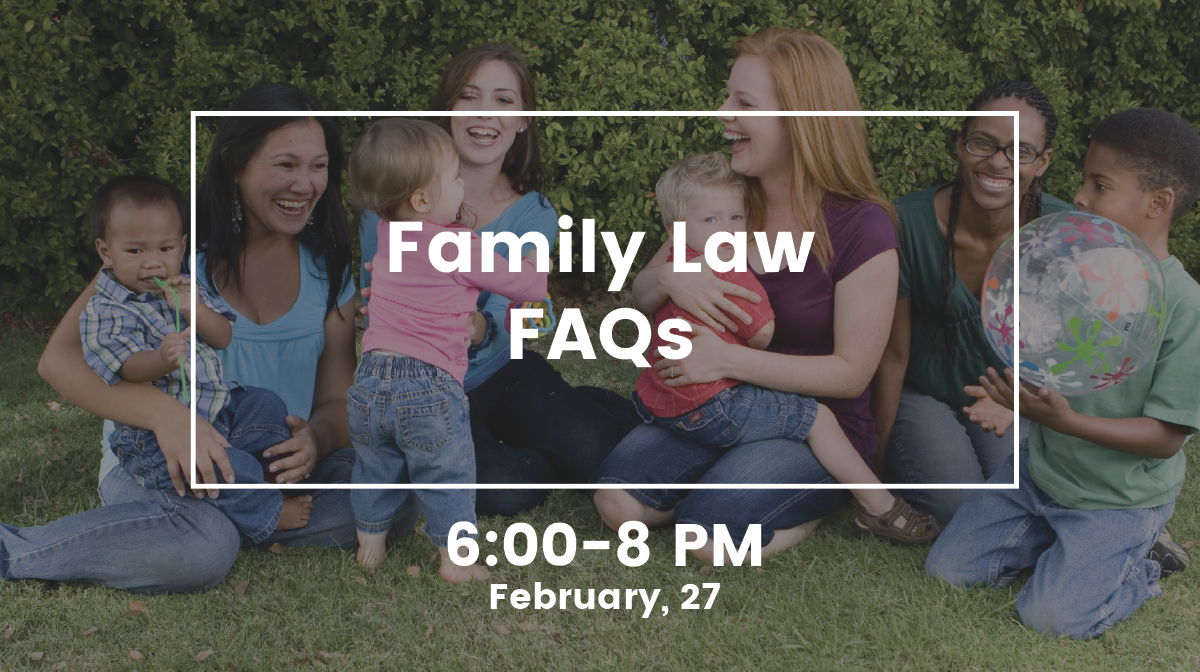 We will be discussing Family Law FAQ (Frequently Asked Questions) topics relating to the beginning of family relationships as well as the changing of family relationships.
Certainly, divorce and custody are part of the conversation. However, your choices when building a family have legal ramifications.
For example, using a medical professional to assist with artificial insemination rather than doing it at home…in one situation the donor has no rights regarding the child, and in the other the donor is a legal parent.
We'll cover the basics about various aspects of family law and distribute question cards and/or take questions from the attendees and let the questions drive where the conversation goes.
PRESENTED BY:
Jennifer L. Fuschetti, Esquire
Phillips & Peters, PLLC
109 E. Main Street, Suite 600
Norfolk, Virginia 23510
Related Events