Todd Roenlieb Dance Theater
325 Granby St, Norfolk
Paula Schultz will be teaching self-defense classes starting June 26th.  They will take place on Sundays from 1:30 - 3 PM at Todd Rosenlieb Dance (325 Granby St, Norfolk). Flexible...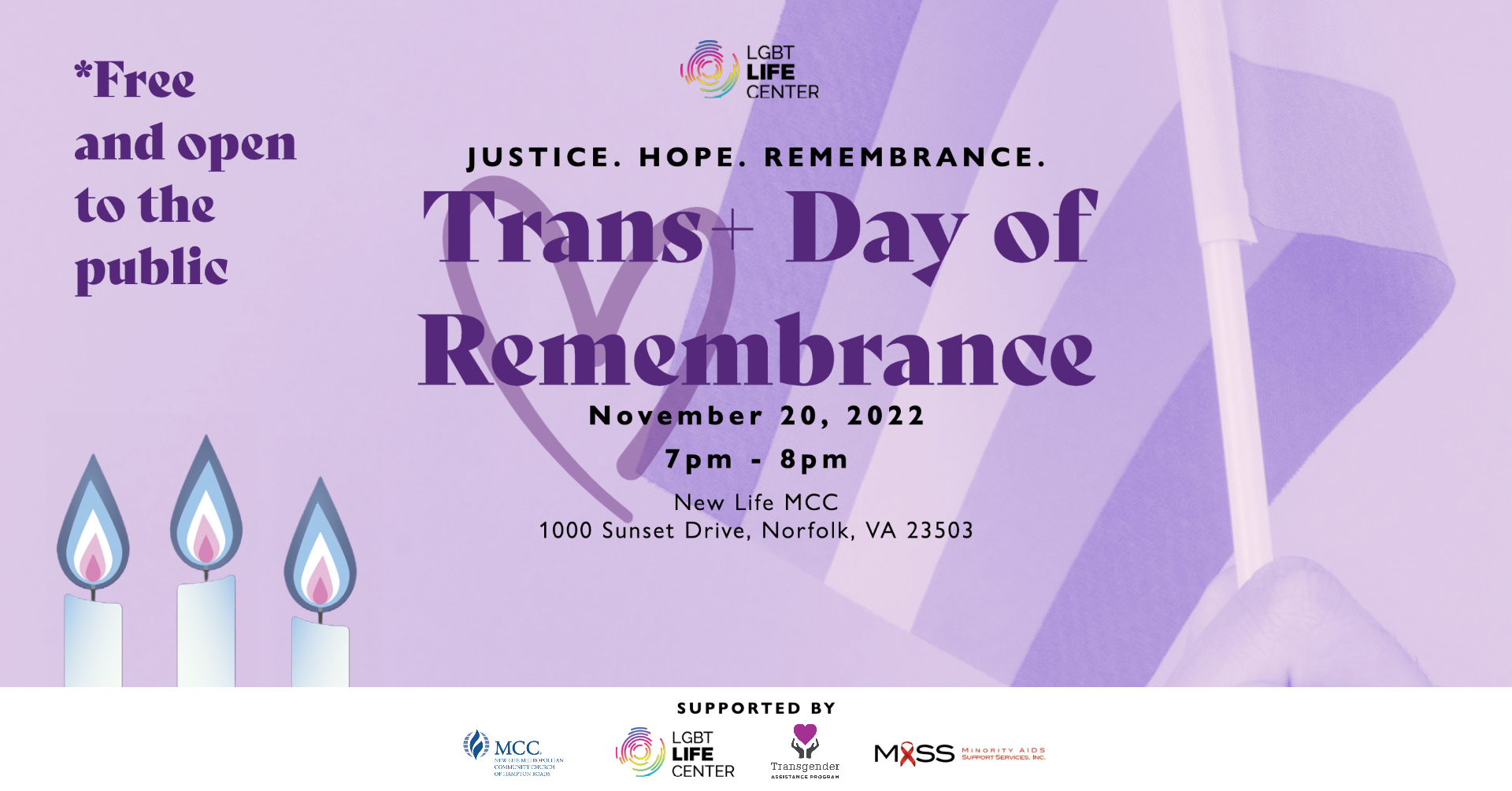 New Life Metropolitan Community Church
1000 Sunset Dr, Norfolk, Norfolk
Trans+ Day of Remembrance 2022 will Commemorate the trans people who have died by violence and help us remember how brave it is to live our authentic lives. This year,...