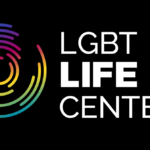 Website LGBTLifeCenter LGBT Life Center
Empowering the LGBTQ and HIV communities since 1989.
REQUIREMENTS:
– Resume and cover letter
– 3+ years experience in accounting
– Experience supervising staff
Mission: LGBT Life Center is a trusted leader that empowers the LGBTQ communities and all people affected by HIV through improving health and wellness, strengthening families and communities and providing transformative education and advocacy.
LGBT Life Center is seeking an experienced Accounting Supervisor
The Accounting Supervisor is responsible for all areas relating to financial reporting. This position will be responsible for developing and maintaining accounting principles, practices and procedures to ensure accurate and timely financial statements. This position addresses tight deadlines and a multitude of accounting activities including general ledger maintenance, financial reporting, year-end audit preparation and budget and forecasting activities. The Accounting Supervisor will have contact with senior-level Directors, CFO the CEO which requires strong interpersonal communication skills both written and verbal.
The successful candidate must have experience and demonstrated ability in the following areas:
Hiring, training and supervising accounting staff.
Timely and accurate processing of accounts payable, accounts receivable, cash disbursements, petty cash, timely processing of payroll to outside vendor.
Developing a thorough understanding of the financial reporting and general ledger structure and managing all aspects of the general ledger system.
Monitoring and analyzing department work to develop more efficient procedures and use of resources while maintaining a high level of accuracy.
Ensuring accurate and timely monthly, quarterly and year end close.
Producing monthly financial statements and completing regulatory reporting.
Providing monthly, quarterly and year-end analyses.
Annual budget processes.
Forecasting and budget vs. actual reporting.
GAAP audits.
Minimum Qualifications:
Education: Bachelor's degree Accounting from accredited college or university
Experience: 3-5 years prior experience with month-end close processes and financial reporting, demonstrating progressive experience in developing an understanding of the organization's financial processes, financial targets and budget goals; preparing financial analysis in support of decision making; implementing operating budgets. Prior experience supervising accounting staff.
Knowledge, Skills & Abilities: Must possess deep knowledge and understanding of GAAP, knowledge of grant and/or fund accounting a plus, Experience with an automated accounting system a must; experience with BlackBaud Financial Edge software or Microsoft Dynamics/Great Plains a plus. Must have advanced skills with Microsoft Excel. Strong verbal and written communication skills. Strong interpersonal, supervisory and customer service skills required. Ability to multi-task, work under pressure and meet deadlines required.
In addition to meeting minimum qualifications, the ideal candidate would be able to show a work history of doing more than is required or expected and having gone beyond meeting minimum expectations in the assignment, task, or job description without being asked. We are seeking someone who is able to apply original thinking in job responsibilities to improve processes, methods, systems, or services.
The successful candidate will have the ability to work effectively with people of diverse races, ethnicities, nationalities, sexual orientations, gender identities, socio-economic backgrounds, religions, ages, English-speaking abilities, immigration statuses, and physical abilities in a multicultural environment; experience working with the LGBT community and familiarity with issues of particular relevance to LGBT people; and a passion for the Center's work and its mission to make Hampton Roads a better place for LGBT people
*Compensation is commensurate with experience. Benefits package includes generous vacation time, company paid holidays, contribution to 403B.
Qualified applicants should send their resume and cover letter to rena@lgbtlifecenter.org. Resumes without cover letters cannot be accepted. Please include salary requirements.
LGBT Life Center is an Equal Opportunity Employer. www.lgbtlifecenter.org
LGBT Life Center is an Equal Opportunity Employer committed to building the leadership of people of color, women, transgender and gender non-conforming individuals. LGBT Life Center does not discriminate on the basis of race, creed, color, gender identity, age, ethnicity,