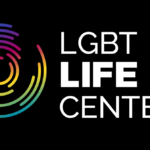 Website lgbtlifecenter LGBT Life Center
Empowring the LGBTQ and HIV communities since 1989.
Mission: LGBT Life Center is a trusted leader that empowers the LGBTQ communities and all people affected by HIV through improving health and wellness, strengthening families and communities and providing transformative education and advocacy.
LGBT Life Center is seeking a dynamic, skilled and experienced leader as Director of Housing Programs. The agency operates supportive housing programs serving the LGBTQ community and people living with HIV/AIDS. Successful candidates will have extensive work experience with a variety of HUD funded programs, including SHP, HOPWA, Section 8, HOME, CDBG, TBRA, Tax Credits, etc.
Experience in developing new projects, including acquisition, construction, etc., is beneficial, but not required.
The Director will lead a team of program managers, housing specialists, housing case managers, HMIS data analysts, and other support staff. The programs serve families, individuals, youth, seniors and IPV survivors.
Successful candidate:
Will have prior knowledge and experience developing and managing subsidized and/or supportive housing programs, including best practice models of Rapid Re-Housing, Prevention, Diversion and support services.
Director of Housing Programs will be responsible for development and implementation of all culturally competent and LGBTQ affirming housing programs (HIV/AIDS, LGBT housing, adults, youth, etc). They will provide oversight of housing services program implementation (implementing a variety of housing programs according to federal grant and agency program policies), property management activities, assessing client's housing needs, developing and implementing rental contracts, life skills education.
Successful candidate must be highly organized; detail oriented and can work independently.
Will be responsible for completing reports to federal and state funding sources and must have excellent writing and documentation skills, including computer skills required to maintain databases for client services.
Coordinates with other agency services as needed.
The preferred education and experience requirement for this position is a Master's Degree in Social Work, Human Services, Community Planning, or related field and a minimum of 5 years of experience. Supervisory experience is required.
Required Skills and Abilities:
• Knowledge of HIV/AIDS, LGBT affirming housing programs.
• Knowledge and experience working with HUD housing programs (HOME, CDBG, Tax Credits, HOPWA, SHP, Section 8, etc)
• HMIS experience preferred.
• Housing inspection (HQS, HPRP, or HCPS), experience preferred but not required.
• Experience working with Continuum of Care community planning groups and other taskforces.
• Experience developing, implementing and updating program policies.
• Ability to communicate effectively with people
• Conflict resolution/mediation experience preferred.
• Demonstrate strong organizational skills
• Effective oral and written communication skills
• Knowledge of community resources for housing, homelessness, service referrals, etc.
• Ability to organize work, coordinate projects, set priorities, adhere to deadlines, and follow-up on assignments with minimum of direction
• Must be proficient in Microsoft Office Products such as Word, Excel, and Outlook
• Knowledge/experience with databases
• Must have personal transportation, a valid Virginia's Driver's License, and proof of insurance
• Must maintain acceptable DMV record
• Must have the ability to work independently and prioritize work while managing multiple deadlines.
• Must be able to represent the organization in a professional, leadership capacity.
• May require working after normal working hours and weekend to represent the organization.
Knowledge, Skills, and Abilities:
• Knowledge of complex budgets and financial reporting systems.
• Knowledge of non-profit management and operations.
• Excellent written and oral communication skills
• Ability to apply agency, state, and federal rules to specific problems to produce valid answers.
• Ability to see details at close range (within a few feet).
• Abstract reasoning and analytical skills.
Must possess keen analytic, organization and problem solving skills that support and enable sound decision making. Individual should have knowledge of complex budgets and reporting systems for state and federal housing programs.
Supervisory experience including strong leadership skills, conflict resolution skills and ability to motivate and retain a high performing staff. Successful candidates must be able to work collaboratively with a variety of staff within the organization and our community partners.
LGBT Life Center values individuals with strong work ethic and commitment to the cause. Must be able to work in a team environment and have excellent communication skills. Demonstrated ability to work effectively with people of diverse races, ethnicities, gender identities, ages, and sexual orientations in a multicultural environment.
LGBT Life Center is an Equal Opportunity/Affirmative Action Employer. www.lgbtlifecenter.org People of color, Lesbian, Gay, Bisexual, Transgender, Gender Non-conforming people, and all individuals of diverse backgrounds encouraged to apply.
Compensation: Competitive salary for this position, along with a comprehensive benefits package, including 403b, health, dental, vision, life and long-term disability.
Please send resumes and cover letter via email format only to Stacie Walls at Stacie@lgbtlifecenter.org
No phone calls please. Resumes will be accepted until position is filled.