Hampton Roads' TDOR 2019
November 20, 2019 @ 7:00 pm

–

9:00 pm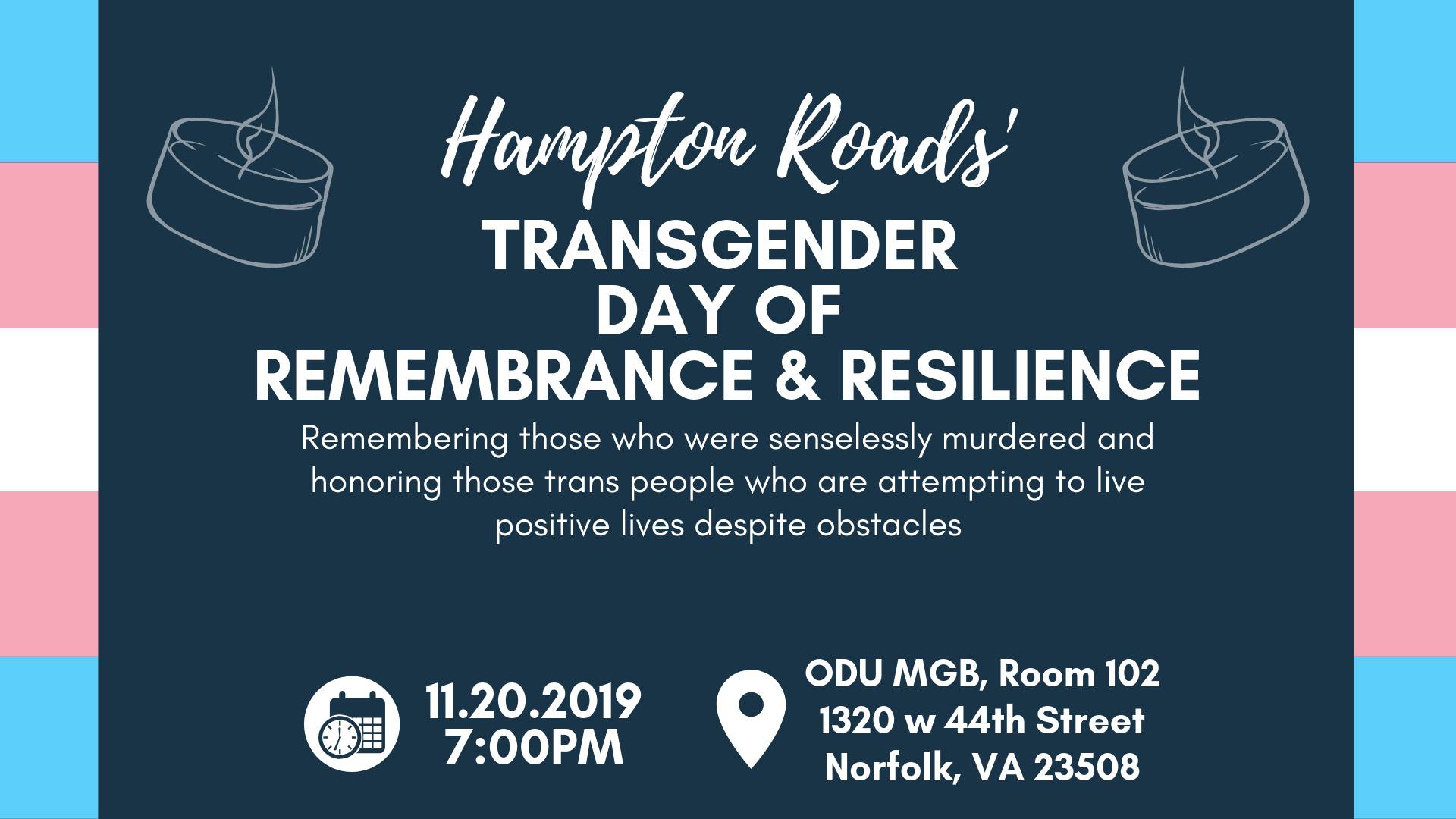 Please join us for an annual celebration of transgender lives. We will be remembering those who were senselessly murdered and honoring those trans people who are attempting to live positive lives despite obstacles. Through speakers, music, and community– we will join together to celebrate and remember our friends and family, as well as learn how to be better advocates and allies for trans people, especially trans people of color who face violence and discrimination at disproportionate rates.
Everyone is welcome to join us in this ceremony honoring trans lives.
Our speakers include:
* Mel Howard
* Tracey Swinarsky
* Nyonna Byers
* Redd Tyler
* Nekiyah
* Serenity
* Mark Byrd
* Martina Armand Fortin-Jonas
* Xemiyulu Manibusan Tapepechul
* Ahanu On
Important information:
⏰Event starts at 7:00pm.
?Event will be held at Old Dominion University in the Mills Godwin Building (1320 w 44th Street. Norfolk, VA 23508), Room 102.
?Parking information coming soon.
☕Light refreshments will be served.
?️Candles will be provided.
Thank you to our co-hosts:
?Transgender Assistance Program of VA (TAP VA)
?LGBT Life Center
?PFLAG Norfolk/Hampton Roads
?New Life MCC
?Alpha Omega Kappa Fraternity Incorporated