Stay-at-home and shelter-in-place orders are necessary to stop the spread of Covid-19, but they are also having an unintended consequence of putting victims in close and frequent proximity with their abusers.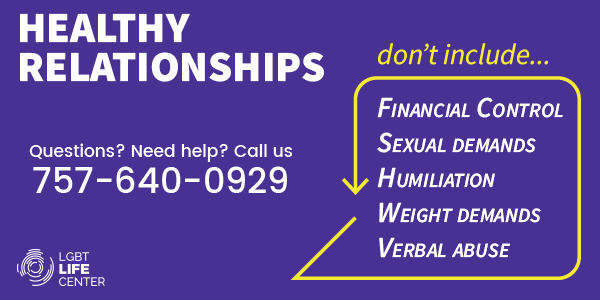 Victims often wait until they are alone, without their abuser around, to seek help. This is increasingly not possible as state's are requiring people to stay at home and many people are working form home or have become unemployed. These stressors can also increase the likelihood for abuse.
LGBT Life Center is her to help you develop a safety plan, exit plan, and identify resources. Please call us at 757-640-0929 and ask for Rebecca Rose.
Important numbers & information
If you are unable to seek help, consider contacting a friend or family member that you talk to regularly (so no suspicion is brought up) and ask that person to check-in with you daily. You may also want to create a code word with that person. A code word can be used to let that person know to call for help if your safety is at risk and you are unable to seek help yourself. If you're in this type of situation, you should also consider secretly gather important belongings or pack a secret get-away bag in case you do need to leave immediately.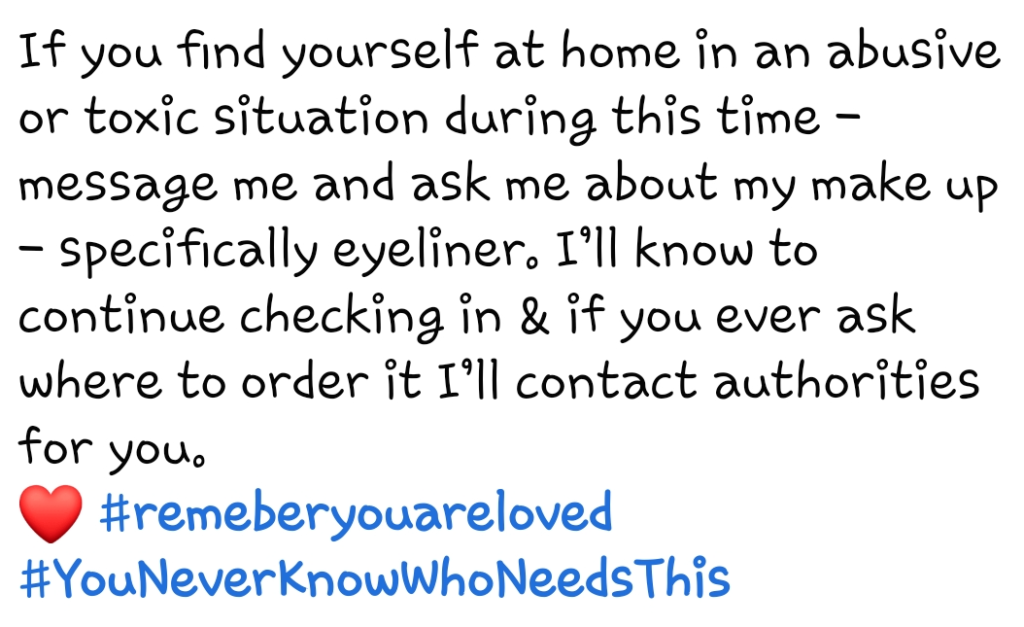 LGBTQ+ Domestic Violence
Domestic violence within the LGBTQ+ community can be difficult to spot, and is often not identified because of our traditional definitions of what domestic violence looks like (masculine aggressor towards feminine victim).
Spotting LGBTQ+ Intimate Partner Violence (IVP)
Intimate partner violence occurs at the same rate in same-sex relationships as it does heterosexual relationships. But because of unique issues within the LGBTQ community, like mistrust with law enforcement, being unwillingly "outed," and misunderstanding of what domestic violence can look like (verbal abuse, financial control, mental control, etc.), many LGBTQ people and law enforcement may not realize what an abusive relationship looks like.
What are the signs?
• Being repeatedly called names by your partner
• Getting punched, slapped, pushed or intimidated by your partner
• Being isolated from friends and family by your partner
• Getting stalked, followed or spied on by your partner
• Threatening messages or phone calls
• Being afraid of what your partner will do if you left them
Our Clinical Director, Dr. Cory Gerwe, talks to ALL NEWS about IPV in the LGBTQ Community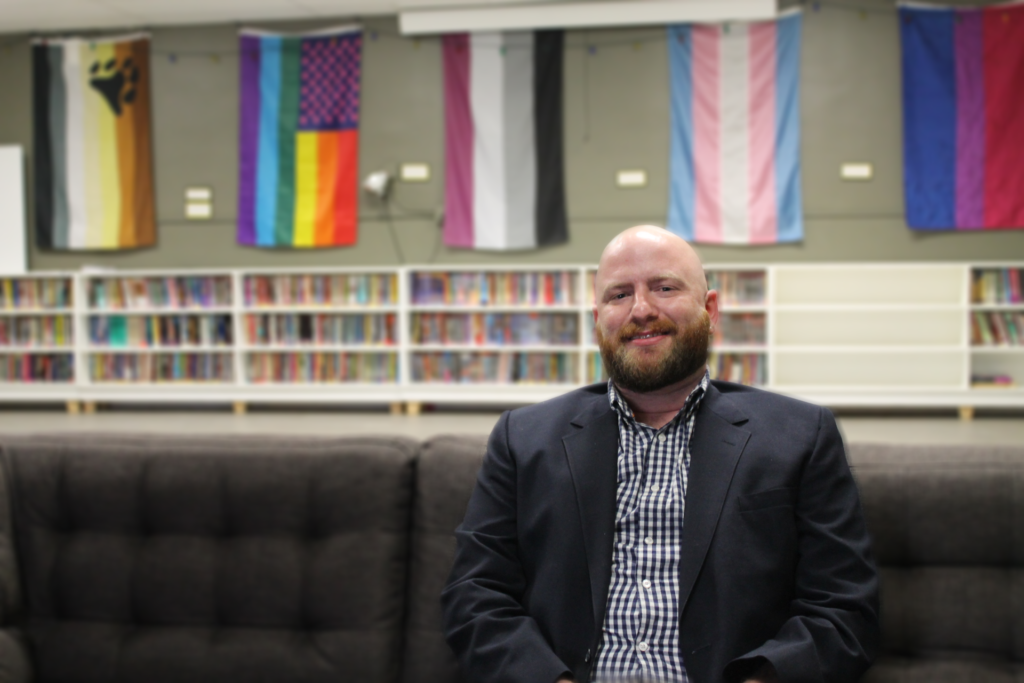 How We Can Help
We have staff dedicated to helping those who are victims, or think they may be victims, of intimate partner violence.
How we can help
• Direct crisis intervention
• Educate you on IPV, boundaries, warning signs, healthy relationships and safety
• Guide you through the legal system
• Advise you of your rights
• Establish a safety/exit plan
• Identify the threat level
Call Us
757-640-0929
Email Us
info@lgbtlifecenter.org
---
Meet our crisis counselor, Rebecca Rose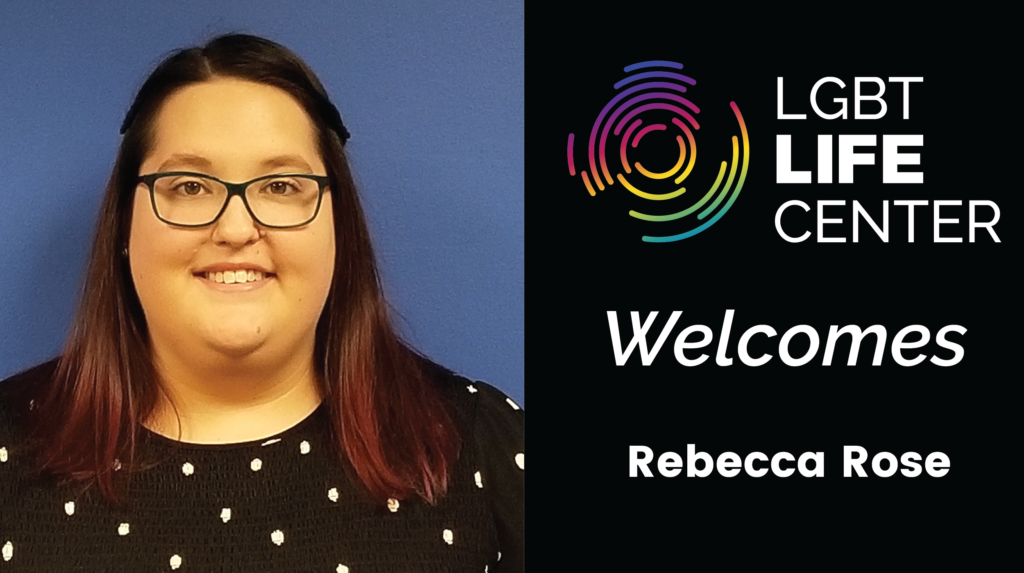 I'm here to help you with any crisis and/or needs that you may around experiencing intimate partner violence; including helping you determine if your situation is intimate partner violence, forming an exit plan if you'd like, connecting you to resources or just to talk.

Rebecca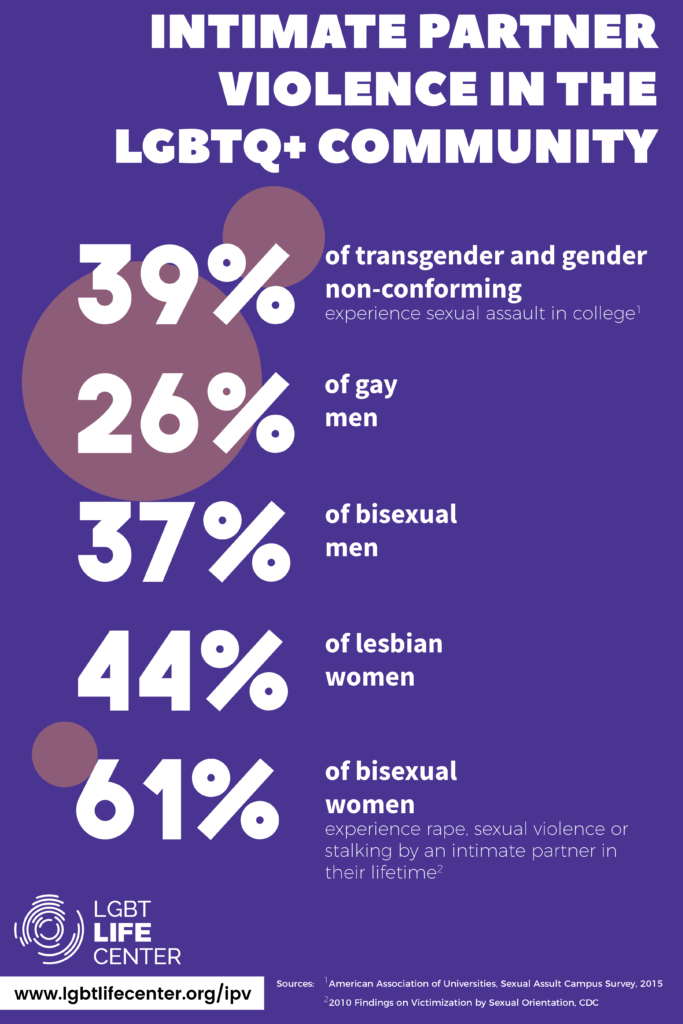 Connect with us!
Twitter.com/LGBTLifeCenter
Facebook.com/LGBTLifeCenter
Instagram.com/LGBTLifeCenter
Sign up for our monthly newsletter by clicking here.