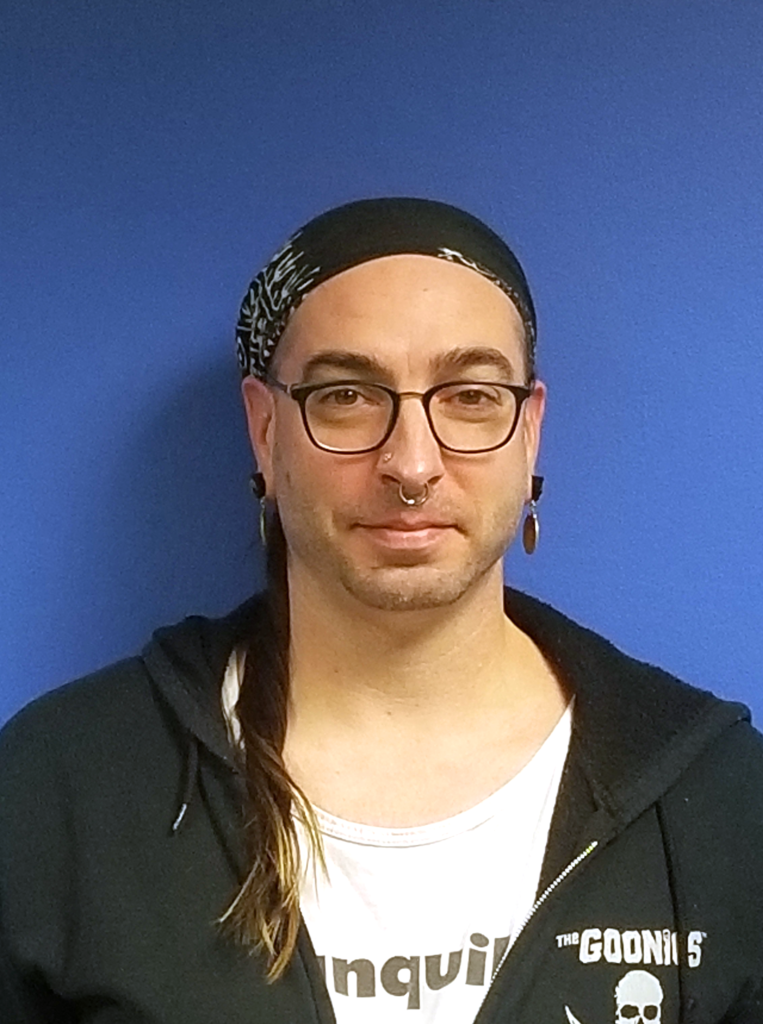 Name/Nickname: Avvri (sounds like Avery). No nickname yet!
Pronouns: They/Them
Job Title at LGBT Life Center: Community Health Navigator
Where'd you come from and what'd you do there? I most recently hail from Honolulu working at Hawai'i Health and Harm Reduction Center. They focus on HIV care and prevention, working with Trans folx, syringe exchange, LEAD, and housing, amongst other programs. I primarily worked in testing, outreach, and the syringe exchange, but also did many other things as needed.
I'm here to help you with: Checking your HIV/HepC/STI status, and working with you in the CLEAR program. I'm sure I can help with other things as well.
How did you become interested in this job/type of work? I'm a social worker by trade and have mostly been in mental health and SUD counseling, advocacy, and education of Trans issues. In recent years I was looking to branch out. HIV work has always been on the periphery of my other work since it's an LGBTQ issue, but never directly. After my introduction to the HIV field in Honolulu, I was looking to continue that work since it is relatively new for me and I enjoy learning new ways to help my community.
What's an interesting thing about you that most people don't know? I'm into astrology. I wouldn't say I'm an astrologer yet, but in due time. I took advantage of the pandemic to learn traditional and ancient methods of astrology, which I had been wanting to learn for a long time. I also work with plants and am usually making tinctures, tea blends for medicinal use or just enjoyment, and I'm always trying to learn about the local ecology.
What excites you about joining the LGBT Life Center Team? I always try to look for LGBTQ organizations to work for so I can always be focusing on my community in my work, in whatever field I may be working at the time. I look forward to being surrounded by my community, learning from everyone, and being part of making a better community to thrive in.
Connect with us!
Twitter.com/LGBTLifeCenter
Facebook.com/LGBTLifeCenter
Instagram.com/LGBTLifeCenter
Sign up for our monthly newsletter by clicking here.