Whether for pleasure or LGBT Life Center clients, Ezra is booking transportation for someone when they're not sleeping! You can often find Ezra traversing Pacific islands or advocating for LGBTQ+ rights.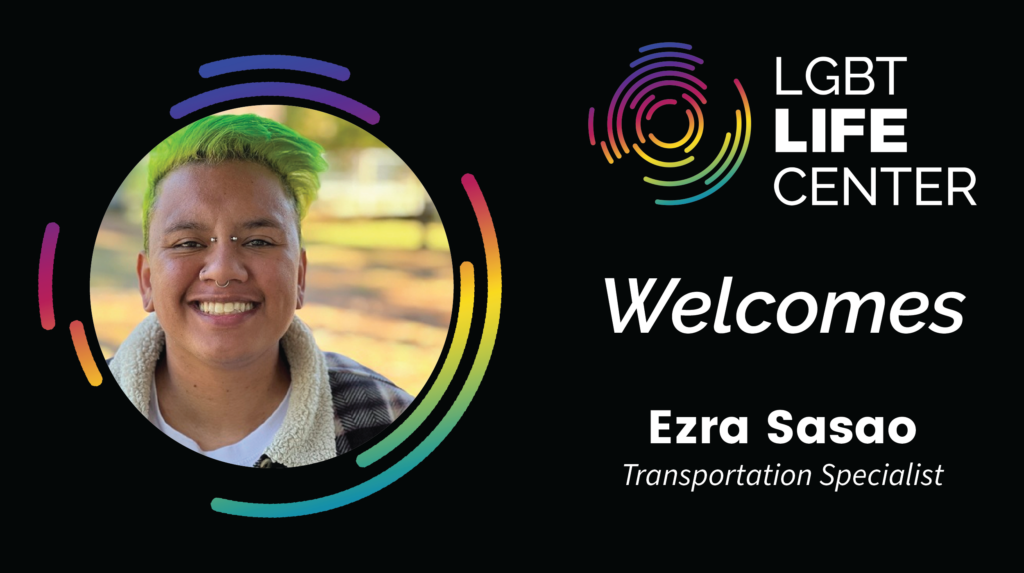 Name/Nickname: Ezra Sasao
Pronouns: He/they
Job title: Transportation Specialist
Where'd you come from and what'd you do there? I'm from a beautiful island in the Pacific called The Republic of Palau and for the Life Center, I coordinate Lyft and transportation services to Ryan White clients all over the Norfolk TGA and the surrounding cities. 

I'm here to help you with…Anything and everything! I have experience in some tech and non-profit work as I was, before I served in the military, an activist in my home country of Palau, and helped ensure the legalization of same-sex relationships and started the first LGBTQIA non-profit.
How did you become interested in working at the LGBT Life Center? Due to my previous activist work, I found that working in my community is what I have passion for and is my calling in life, and hearing about what the Life Center does in our community, inspired me to apply and follow my purpose!

What's an interesting thing about you that most people don't know? I've filled up 2 passports traveling all over the Pacific!
What excites you most about being at the LGBT Life Center? Being able to freely be myself, the continuing work that the Life Center does for our clients, the community, and the future of our organization!
Contact Ezra:
esasao@lgbtlifecenter.org
757-640-0929, ext. 179

Rapid Fire…what is your favorite…
• Animal: Dogs
• Color: Green (Forest green)
• Song/Music: currently it's Pretty Great by Fickle Friends
• TV Show/Movie: Rick and Morty
• Hobby: Drawing and sleeping lol
Connect with us!
Tiktok.com/@lgbtlifecenter
Facebook.com/LGBTLifeCenter
Instagram.com/LGBTLifeCenter
Sign up for our monthly newsletter by clicking here.