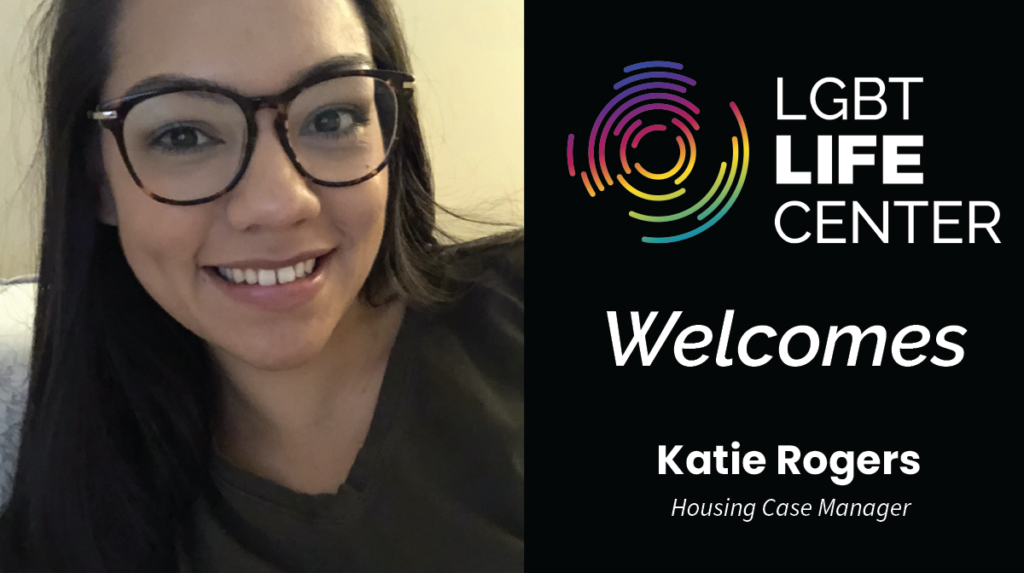 Name/Nickname: Katie, I haven't been given a nickname yet.
Pronouns: She/her
Job Title at LGBT Life Center: Housing Case Manager
Where'd you come from and what'd you do there? I was at the HER Shelter in Portsmouth, VA for the past 6 years. I started as a Family Case Manager and then my role changed to a Stabilization Coordinator assisting clients with securing employment, benefits, and other income to maintain their housing.
I'm here to help you with: I can help with creating a housing plan, maintaining a monthly budget, and connecting you with any resources offered in the community and at LGBT Life Center. My goal is to ensure that our clients have access to all the opportunities around improving their health and wellness, maintaining safe and affordable housing, and living their best life possible!
How did you become interested in this job/type of work? I've always loved helping others. After working with survivors of domestic violence at the HER shelter, my passion to serve only grew larger. I fell in love with the mission of LGBT Life Center when I listened to a training led by the center's very own, Casey Butler. Since then, everything just seemed to fall into place. I feel like I'm at my dream job!
What's an interesting thing about you that most people don't know? My favorite role in life is an aunt to two AMAZING, gifted, kind-hearted, rambunctious little ones! I love spoiling them when I can and smothering them with love every chance I get. I try my best to teach them the importance of things like empathy, consent, acceptance, and inclusion. They're growing so fast and one day they will conquer the world with LOVE!
What excites you about joining the LGBT Life Center Team? I already feel so much at home. I feel like I can be myself and not only be accepted but celebrated too! I love the people here and the people we serve. I am excited to help our clients along in their journey for health and wellness in all aspects of life.
Connect with us!
Twitter.com/LGBTLifeCenter
Facebook.com/LGBTLifeCenter
Instagram.com/LGBTLifeCenter
Sign up for our monthly newsletter by clicking here.