At LGBT Life Center we know that stable, safe housing is the basis for all health and wellness. That's why our team offers permanent, temporary and rapid re-housing to our clients.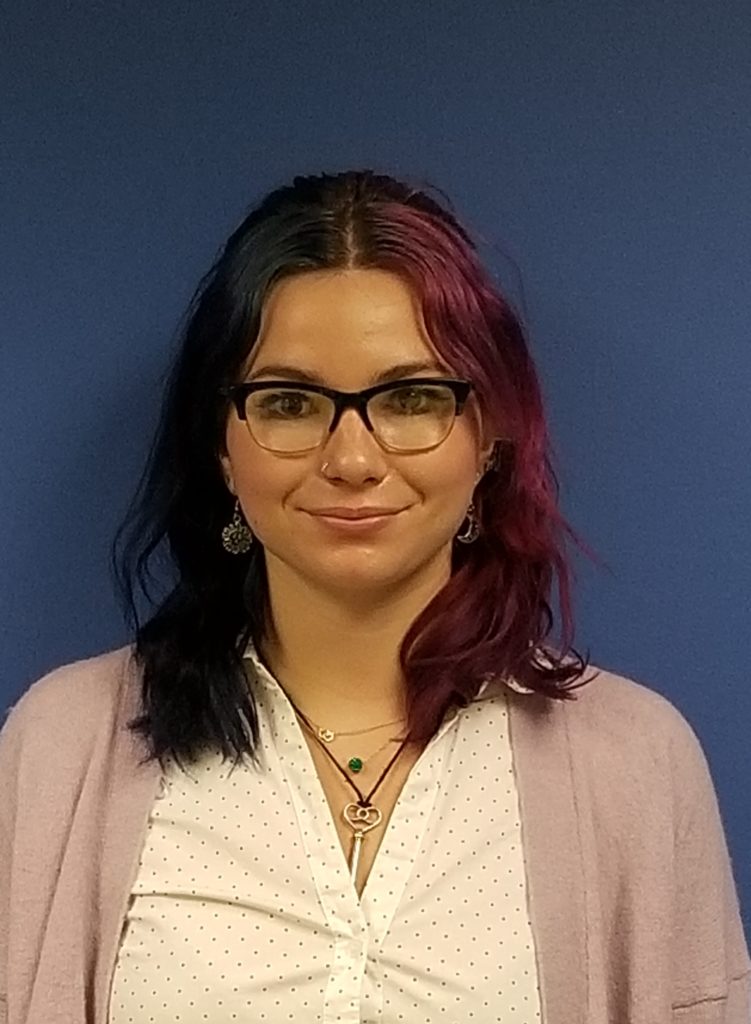 Rebecca Bailey
Name & Nickname: Rebecca, Becca
Pronouns: She/her
Job Title at LGBT Life Center: Housing Case Manager
Where'd you come from and what'd you do there? STEP-UP, Inc. – I was a case manager helping people transition from incarceration back into the community.
I'm here to help you with: Helping those in need find housing, specifically.
How did you become interested in this job/type of work? My degree is in criminal justice and psychology, which led me to the job of case manager that I now have several years of experience in. I am very passionate about helping people in disadvantaged populations get on an even field with everyone else. In my last job at STEP-UP I saw a huge need for housing that I was unable to effectively address in that position, so I wanted to move into a position more specifically focused on housing.
What's an interesting thing about you that most people don't know? I have a pet bunny named Ernest.
What excites you about joining the LGBT Life Center Team? Several things: My best friend received services from the LGBT Life Center before he died and I know they were very helpful and supportive to him while he was still here, so I wanted to be a part of that. It is supportive of my lifestyle, whereas previous companies and locations made it difficult to not only come out, but to be proud of it. The LGBT Life Center's management seems to value the employees' emotional well-being, which is an employer trait that I need.
Connect with us!
Twitter.com/LGBTLifeCenter
Facebook.com/LGBTLifeCenter
Instagram.com/LGBTLifeCenter
Sign up for our monthly newsletter by clicking here.