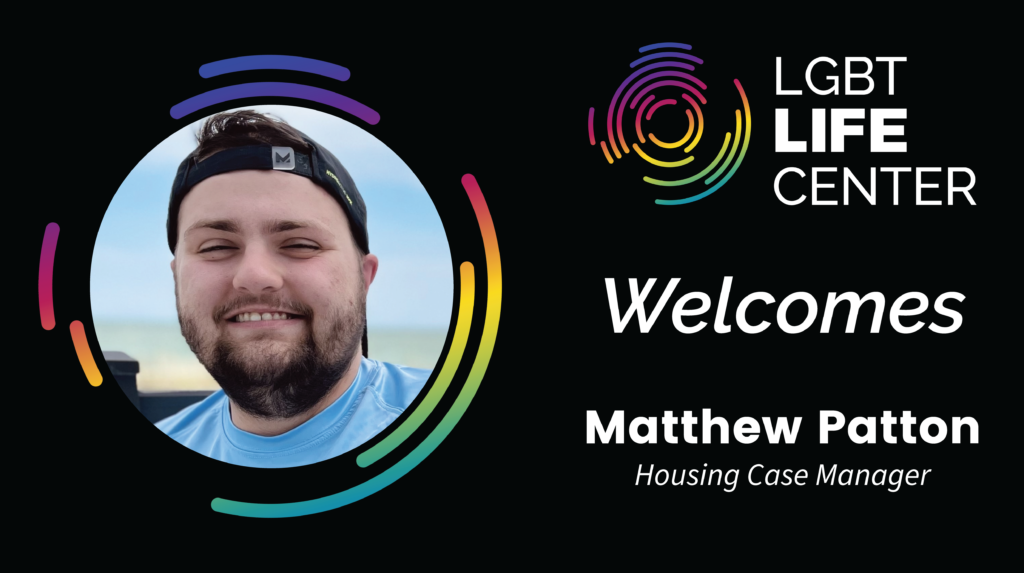 Our new housing advocate brings experience from Children's Hospital in Columbus, OH. Welcome to the team, Matthew!
Name/Nickname: Matthew / Matt
Pronouns: he/him
Job title: Housing Case Manager 
Where'd you come from, and what'd you do there?
I previously worked as a Resource Coordinator in the Behavioral Health Department at Nationwide Children's Hospital in Columbus, OH.

I'm here to help you with… Housing resources!
How did you become interested in working at the LGBT Life Center? I've always wanted to build more connections with my LGBT community members and work in a field that prioritizes serving communities that are often overlooked or underserved. 
What's an interesting thing about you that most people don't know? I create Dungeons and Dragons campaigns that I run for my wife and a few friends. 
What excites you most about being at the LGBT Life Center? Working with individuals who are passionate about the work and the people we serve every day.

Rapid Fire…what is your favorite…
Animal: Tigers
Color: Green
Song/Music: In The Bag by Mac Miller 
TV Show/Movie: Dimension 20 
Hobby: Board Games/ Table-Top Games 
Contact Matthew:
mpatton@lgbtlifecenter.org
757-640-0929
Connect with us!
Tiktok.com/@lgbtlifecenter
Facebook.com/LGBTLifeCenter
Instagram.com/LGBTLifeCenter
Sign up for our monthly newsletter by clicking here.