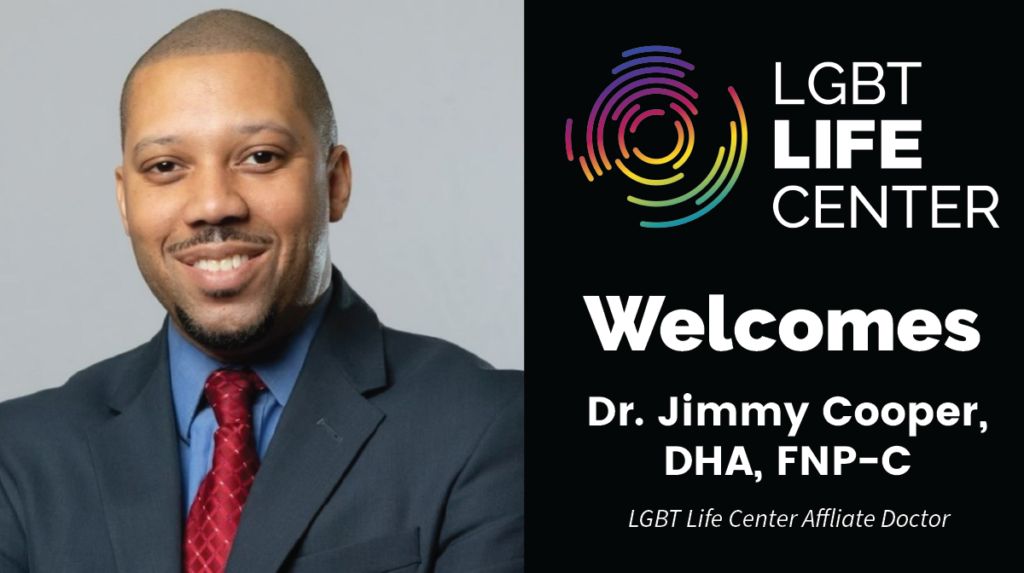 Portsmouth, VA – LGBT Life Center is thrilled to announce a new clinical partnership with TMM Medical Group and Dr. Jimmy Cooper, located at 3520 High St Suite 100, Portsmouth, VA 23707.
The new clinical partnership with Dr. Jimmy Cooper, DHA, FNP-C, and TMM Medical Group, will add LGBTQ+ affirming primary care, as well as STI and HIV treatment options at TMM Medical Group.
Additionally, LGBT Life Center will conduct HIV/STI testing every Wednesday from 10am to 7pm starting 3/1/2023. Dr. Cooper will also match patients to LGBT Life Center supportive services such as health care advocacy, HIV treatment and prevention plans, housing, pantry services, mental health counseling, and more.
"We're excited to partner with LGBT Life Center to bring LGBTQ+ affirming primary care, testing services, and HIV care and prevention (including PrEP), and soon hormone-affirming therapy (formerly known as hormone replacement therapy), to Portsmouth," said Dr. Cooper.
HIV/STI testing will be performed by LGBT Life Center every Wednesday from 10am – 7pm on a walk-in basis with fast-track treatment from Dr. Cooper when needed.
"When we offer affirming, LGBTQ+ competent care, patients know we see them. They are more honest about their health challenges and needs, we see better health outcomes, and we strengthen the mental health of our patients. We are proud to form this new partnership that will improve the health and wellness of our community," said Stacie Walls, CEO of LGBT Life Center.
Individuals interested in free HIV and STI testing from LGBT Life Center can show up to TMM Medical Group on a walk-in basis every Wednesday, or to establish primary care please call TMM Medical Group at (757) 977-9675.
For more information about LGBT Life Center contact us at 757-640-0929, by email at info@lgbtlifecenter.org, or visit lgbtlifecenter.org.

More about Dr. Jimmy Cooper, DHA, FNP-C, CEO/owner, TMM Medical Group:
Dr. Cooper started his career as a Nurse Practitioner in the U.S. Air Force after completing a Bachelor of Science in Nursing degree from Virginia Commonwealth University in 2007 and a Family Nurse Practitioner, Master of Science in Nursing degree program at Old Dominion University in 2010.
While in the Air Force, he had the privilege of caring for active-duty service members and their dependents at military treatment facilities in Alaska, Japan, Guam, Hawaii, and Korea. His background includes urgent care, emergency medicine, and family practice. His true passion is working in family medicine and community-based settings where he can educate patients on health promotion and illness prevention efforts.
He relocated back to his hometown in Hampton Roads, Virginia in 2018 after separating from the military. He quickly recognized health disparities and gaps in healthcare in his community. He went on to complete a Doctor of Healthcare Administration degree from Virginia University of Lynchburg and opened TMM Medical Group, a private practice Family Medicine clinic in Portsmouth, VA, where he and other minority providers work hard to serve the community and bridge the gaps in healthcare.