Nearly two years ago, VideoOut, an LA-based organization that aims to create a world where everybody thrives as their most authentic self, regardless of sexuality and gender, and amplifies the voices of LGBTQ+ people worldwide, recorded a coming-out story by our PrEP Services Manager, Michelle Reed.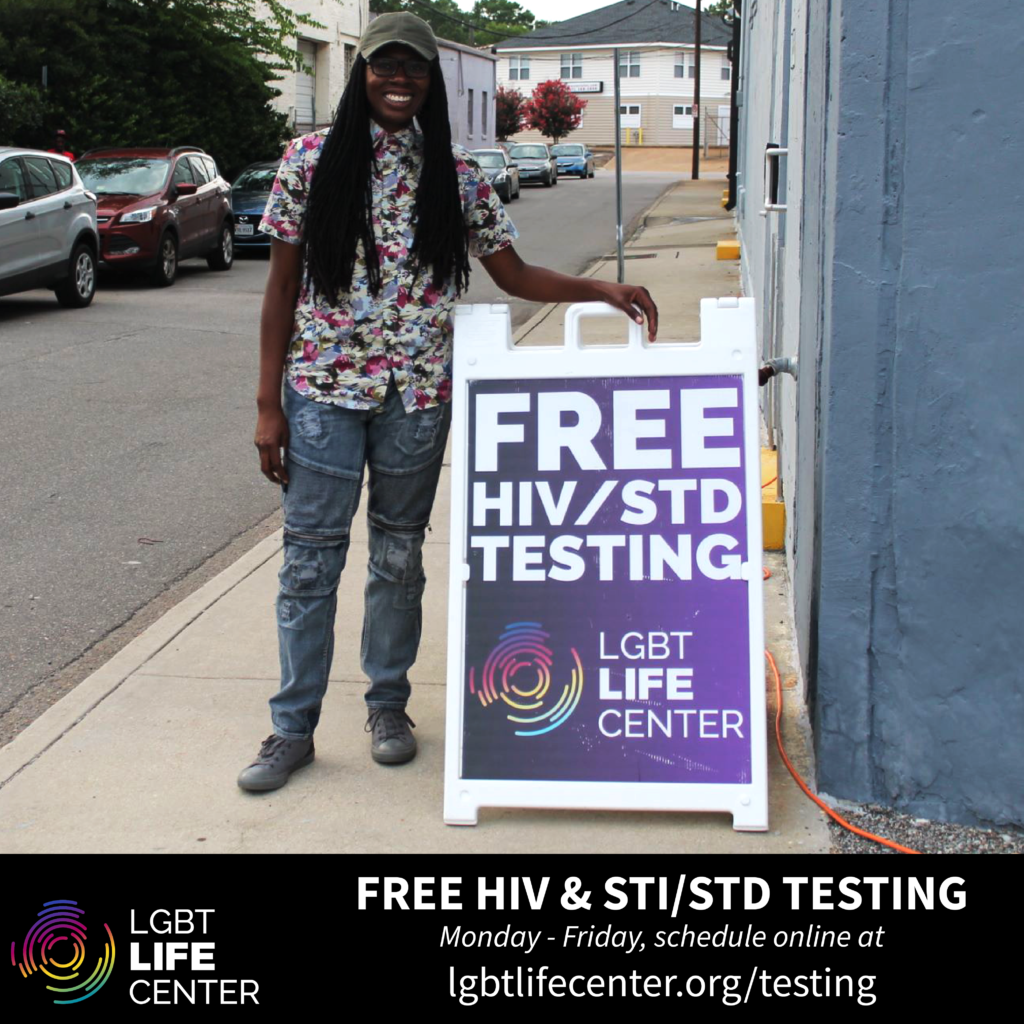 This morning, we heard from VideoOut that Michelle's story will be part of a Pride Month collaboration between VideoOut and JPMorgan Chase in NYC. From June 14 thru the end of the month, they are installing an interactive audio campaign at their Sheridan Square location (across from The Stonewall Inn). The audio will be stories from the community. Chase could have sourced all of these stories from their employee network but asked VideoOut to collaborate and involve the LGBTQ+ community at large.
Chase asked VideoOut to edit 20 one-minute audio clips from the stories they've recorded over the years, and Michelle's is one of them. The VideoOut stories will live alongside Chase employee stories in the interactive campaign.
Check out Michelle's audio below:
Watch Michelle's Full VideoOut Story
See all of VideoOut's videos on their website >>
Connect with us!
Twitter.com/LGBTLifeCenter
Facebook.com/LGBTLifeCenter
Instagram.com/LGBTLifeCenter
Sign up for our monthly newsletter by clicking here.