We are delighted to welcome Roxie Hoven and Miles Burcher to the LGBT Life Center Board of Directors. We are fortunate to add such high caliber people to our Board. Both new members bring forth a wealth of experiences, skills and attributes that will be valuable to the growth of our organization and the representation of our mission. Get to know them both in an interview!
Roxie Hoven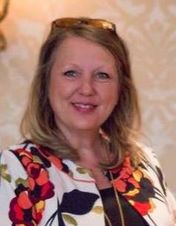 Name & a nickname you go by (if you have one): Roxie A. Hoven
Current Job Title/Employer: Executive Director, Norfolk CASA
Past Experience: USN, Skagit Rape Relief and Battered Women's Srvs (Mt. Vernon,WA), Center for Battered Women (Everett,WA),HER Shelter (Portsmouth,VA), and YWCA SHR (Norfolk,VA)
What are some of your skills, abilities, talents?: With over 20 years in the non-profit sector, I am a fierce advocate for folx living on the margins of society with a focus on victims of family and childhood violence. I am a dynamic trainer, successful grant writer, and a passionate voice for victims of violence. As a strategic planner for the USN during the early 90's, I garnered the skills of long range planning, facilitation,and project implementation. These skills coupled with a deep belief in the intersections of humanity as the key to liberation has helped me to become the successful non-profit leader that I am today.
How did you become interested in this position?: I have always been interested in the mission and role that the LGBT Life Center plays in our community(ies). As a queer woman who lives and loves in Hampton Roads, I try to remain mindful of how the community as a whole is doing. Collaborating with the LGBT Life Center in the past and utilizing The Center as a source for referral and information, I have been cheering you on from the sidelines for many years. I believe that now is the time to take a more pro-active step toward activism in the LGBTQ communities and am honored to have been asked to join such an affirming and dedicated team.
What makes our organization's mission powerful to you?: That the mission is to empower communities through health and wellness, strengthening families and communities and providing education. I know, I know, that is basically the mission statement itself!!  But seriously, when you work to give the power back to the individual, or family, or community that has been systematically dis-empowered,well, I believe that there is no better work than that.To have access to education and assistance that will save your life, change your life and give your life deeper meaning is a powerful experience that every human deserves.
What is an interesting thing about you that most people don't know?: I grew up in the heart of Alabama with a big sister that taught me that creating art was a divine process of raw imagination, so when I am completely overwhelmed I paint crows.
What would you like to say about joining the LGBT Life Center Board of Directors?: I am excited to be a part of a team I truly respect. I look forward to playing a part in creating a brighter future for those we serve and those we yet to serve. Onward, we go.
Miles Burcher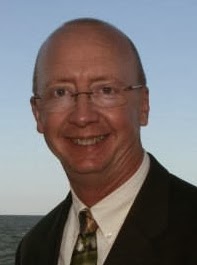 In his early years, Miles served as President of the "Out and About," newspaper and thus began his life-long journey of support and advocacy for the Hampton Roads' LGBT community.  As one of the area's first couples to marry, he and his husband Gary Brocksmith have never "hidden" their marriage, or their commitment to the equal rights of all. Along the way, they have served as mentors for LGBT youth, and they have made numerous allies while modeling a marriage of two caring and supportive adults.
Miles has led his life as an openly optimistic and caring gay man. Miles co-chaired the first AIDS Walk in 1992, and has been supportive of many LGBT organizations over the years including: Access Aids Care, Candii, Equality Virginia, Hampton Roads Business OutReach (HRBOR), Hampton Roads Legends Gala, and the Norfolk Gay Pride festival.  Through these organizations, he has advocated tirelessly for workplace equality and social justice initiatives.  Miles and Gary have been personally generous to many LGBT organizations through contributions of both time and resources.  In addition, Miles has developed corporate sponsorships for Hampton Roads Business OutReach events, fundraised for the Tidewater AIDS Crisis Task Force (TACT), and developed relationships with local and regional politicians to garner support for LGBT-related issues
Connect with us!
Twitter.com/LGBTLifeCenter
Facebook.com/LGBTLifeCenter
Instagram.com/LGBTLifeCenter