We're excited to announce that Scott Michael Goodspeed has joined the LGBT Life Center board. Welcome, Scott!
Scott Goodspeed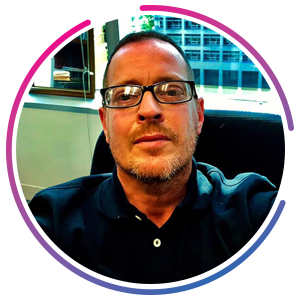 Name/Nickname: Scott Michael Goodspeed. Scott is fine. Don't ever call me Mr. Goodspeed.
Employer: Assistant Director Labor Relations at Norfolk Southern Corporation (12 years)
How did you become interested in this position?: Assistant General Counsel at New York State Public Employees Federation (6 years); Private Law Practice in education, employment and civil rights law (5 years); Attorney at Albany Law School Civil Rights and Disabilities and AIDS Law Clinics (2 years)
What are some of your skills, abilities, talents?: I am an excellent advocate, mediator and negotiator and a subject matter expert in civil rights and constitutional law. I have a gift for public speaking, an open mind, and I pay attention to detail.
How did you become interested in this position?: I have supported the Center over the years with my time, talents and resources. I admire the work that the Center does. When I was approached and told that my name was under consideration for Board membership, it was a no-brainer for me to apply.
What makes our organization's mission powerful to you?: As a child of the 70's and 80's, I came of age (and came out) during the height of the AIDS epidemic. I witnessed the destruction of my community and the loss of my friends as the people with the political power to do something stood aside and let it happen. I represented people who faced discrimination because of their HIV/AIDS status at a time that the law had yet to develop and saw the toll that it took. That said, I have also seen the political tide turn, the law change, new life-saving therapies become available, public attitudes change and HIV+ become a chronic, manageable condition rather than a death sentence. Although we are in a tough political environment at the moment and there are obstacles to be sure, it is through community education and direct client services that organizations such as this will sustain the momentum and the trajectory of the progress we have made- despite those obstacles. That is powerful stuff.
What is an interesting thing about you that most people don't know?: Here are two: I used to wish I was the Queen of England when I was a boy and I have beaten back cancer…twice.
What would you like to say about joining the LGBT Life Center Board of Directors?: I am honored, I appreciate the magnitude of this commitment and I will do my solemn best to serve both this organization and our community.
Connect with us!
Twitter.com/LGBTLifeCenter
Facebook.com/LGBTLifeCenter
Instagram.com/LGBTLifeCenter