Domestic violence within the LGBTQ+ community can be difficult to spot, and is often not identified because of our traditional definitions of what domestic violence looks like (masculine aggressor towards feminine victim).
We know that domestic violence (intimate partner violence) occurs at the same rate in same-sex relationships as it does heterosexual relationships. That's why we have a full-time crisis counselor on staff; to help LGBTQ people identify violence, resources and improve their situation.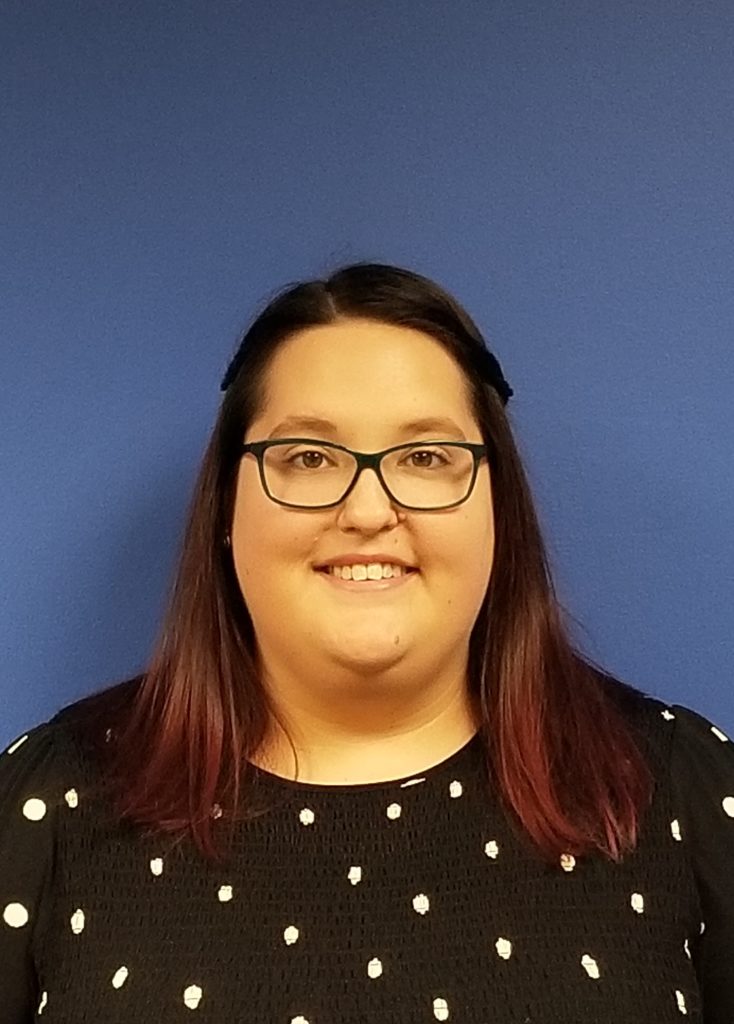 Rebecca Rose
Name: Rebecca Rose – Nickname: Becca
Pronouns: She/her
Job Title at LGBT Life Center: Crisis Counselor
Where'd you come from and what'd you do there? I live in Franklin, VA (yes – out in the boonies) and I was previously working at the City of Franklin Department of Social Services doing Child Protective Services. Prior to that, I was working at The Genieve Shelter in Suffolk, VA where I was a domestic violence advocate/case manager.
I'm here to help you with: I'm here to help you with any crisis and/or needs that you may have with clients who are experiencing intimate partner violence or have experienced intimate partner violence.
How did you become interested in this job/type of work? Domestic Violence Awareness is my passion and what I love to work towards. I am such a people person and love the human services field in general. I love to help others!
What's an interesting thing about you that most people don't know? Most people don't know that I love reality TV.
What excites you about joining the LGBT Life Center Team? I am so excited to be joining the LGBT Life Center Team because of the warm and welcoming people I've already met and I can't wait to meet everyone. Additionally, I am excited to work together with all of you to fight for and support those whose voices have been suppressed or taken from them.
What Does Intimate Partner Violence Look Like?
To learn more about Intimate Partner Violence click here.
Connect with us!
Twitter.com/LGBTLifeCenter
Facebook.com/LGBTLifeCenter
Instagram.com/LGBTLifeCenter
Sign up for our monthly newsletter by clicking here.