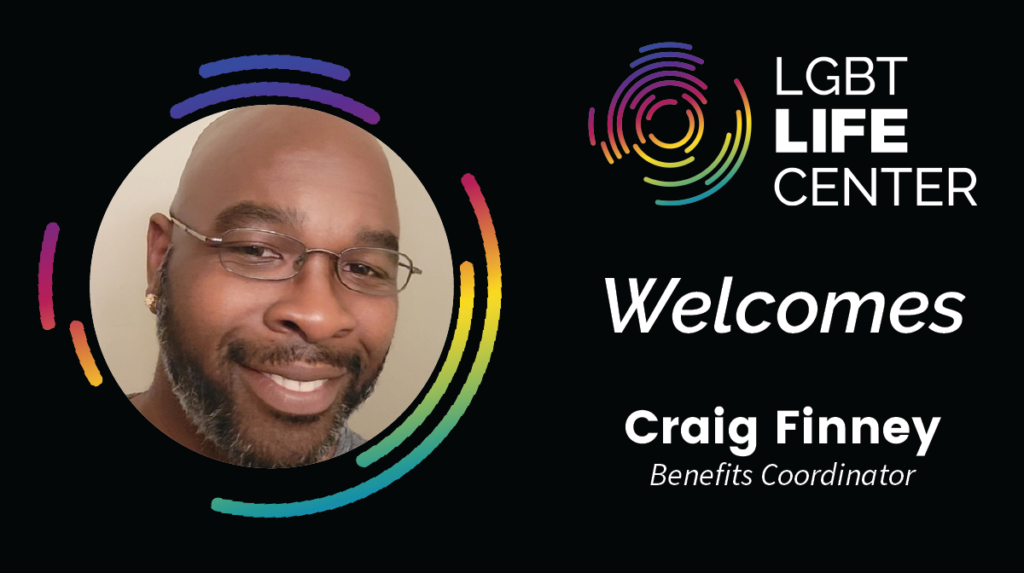 Name/Nickname: Craig 
Pronouns: He/him
Job title: Benefits Coordinator 
Where'd you come from and what'd you do there? Portsmouth Dept. Of Social Services, Benefits Program Manager 
I'm here to help you with… Signing up for and help understanding medical insurance and other benefits that folx may qualify for.
How did you become interested in working at the LGBT Life Center? I wanted to continue helping the LGBTQ+ community gain access to not only medical care, but becoming familiar with other benefit services that they may not have known they could tap into or qualify for.
What's an interesting thing about you that most people don't know? I love to bake and I own a photography and modeling company.
What excites you most about being at the LGBT Life Center? Connecting people to resources that can improve the quality of their life.
Rapid Fire…what is your favorite…
• Animal: Dogs
• Color(s): Black, blue and grey 
• Song/Music: R&B
• TV Show/Movie:  Anything funny
• Hobby: Cooking and baking
Contact Craig:
cfinney@lgbtlifecenter.org
757-640-0929

Connect with us!
Tiktok.com/@lgbtlifecenter
Facebook.com/LGBTLifeCenter
Instagram.com/LGBTLifeCenter
Sign up for our monthly newsletter by clicking here.