Angela sees comprehensive client care as the right approach to health and wellness, and so do we!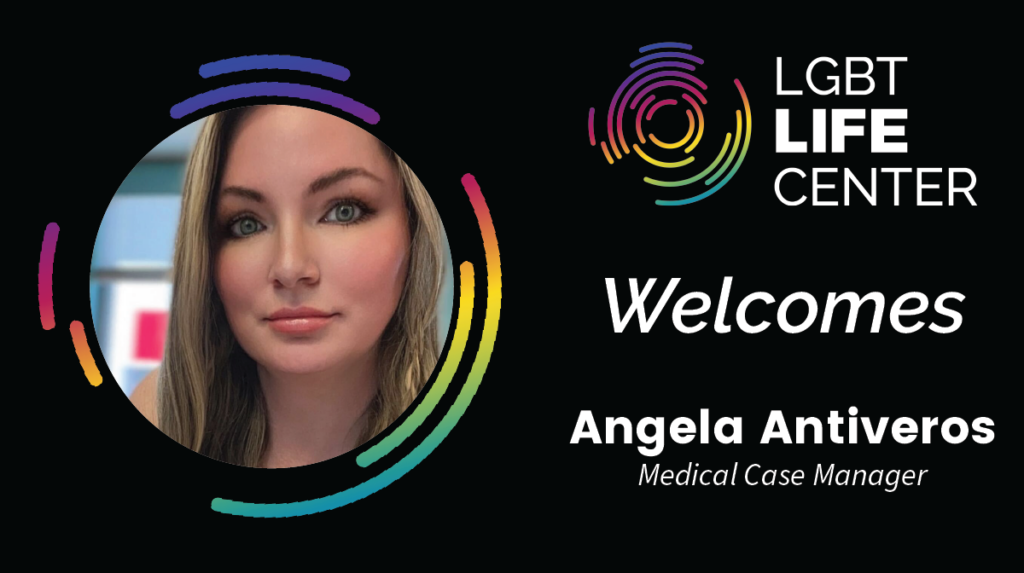 Name/Nickname: Angela Antiveros
Pronouns: She/her
Job title: Medical Case Manager
Where'd you come from, and what'd you do there? My roots are in the mountains of NC, a mix of cultures. Professionally, I worked in outpatient therapy and pediatric forensics. 

I'm here to help you with…Putting the care picture together for our clients with a cross-department team approach. Our agency is fortunate to have so many caring and bright staff across programs. 
How did you become interested in working at the LGBT Life Center? My heart is bound in the concept of advocacy and helping. The agency represents that.

What's an interesting thing about you that most people don't know? After graduating undergrad, I was almost kidnapped by a drug cartel in Ecuador. 
What excites you most about being at the LGBT Life Center? My Medical Case Management team. Hands down. 

Rapid Fire…what is your favorite…
• Animal- Chickens
• Color- Chetah print
• Song/Music- Latin
• TV Show/Movie – If only there was time…
• Hobby- Working on urban homesteading and sustainability
Contact Angela:
antiveros@lgbtlifecenter.org
757-640-0929, ext. 644


Connect with us!
Tiktok.com/@lgbtlifecenter
Facebook.com/LGBTLifeCenter
Instagram.com/LGBTLifeCenter
Sign up for our monthly newsletter by clicking here.