Kristin's bi-coastal experience brings a wealth of knowledge and innovative approaches to helping our clients thrive.
Being a military wife and moving from San Diego, CA to Norfolk, VA will be very relatable to many of our Hampton Roads families!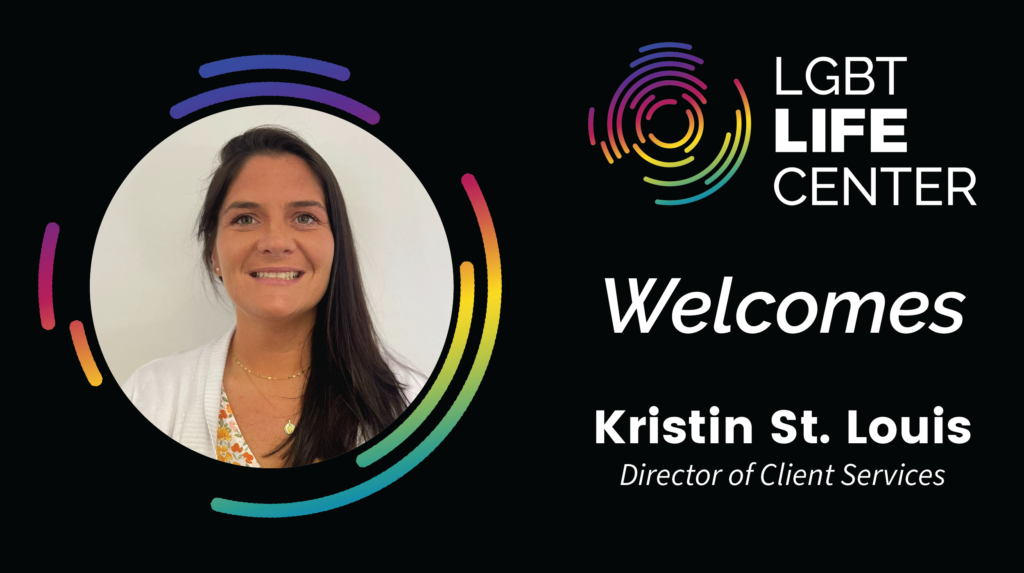 Name/Nickname: Kristin
Pronouns: She/her
Job title: Client Services Director 
Where'd you come from, and what'd you do there?
I'm originally from Rochester, New York.  I began my career in substance abuse and mental health.  My affiliation as a military spouse has brought me all over the United States. My most recent titles included Director of Case Management services at a homeless shelter in San Diego, and Director of Service Coordination here in Virginia Beach.

I'm here to help you with… 
I'm here to help with anything!  I love to assist my team in their personal growth! 
How did you become interested in working at the LGBT Life Center?
I was originally informed of the organization by one of my previous interns.  She spoke highly of the organization.  After some research, I knew it was an agency where my passion and dedication would be valued. 
What's an interesting thing about you that most people don't know?
My husband is Haitian, and my Creo is not too shabby. 😊 
What excites you most about being at the LGBT Life Center?
I'm excited to develop a strong team and positively change the community!

Rapid Fire…what is your favorite…
• Animal- Panda
• Color- Greens
• Song/Music- Country
• TV Show/Movie-  Anything with Adam Sandler!
• Hobby- Although awful, I love to challenge myself with DYI projects. 
Contact Kristin:
kstlouis@lgbtlifecenter.org
757-640-0929, ext. 615
Connect with us!
Tiktok.com/@lgbtlifecenter
Facebook.com/LGBTLifeCenter
Instagram.com/LGBTLifeCenter
Sign up for our monthly newsletter by clicking here.