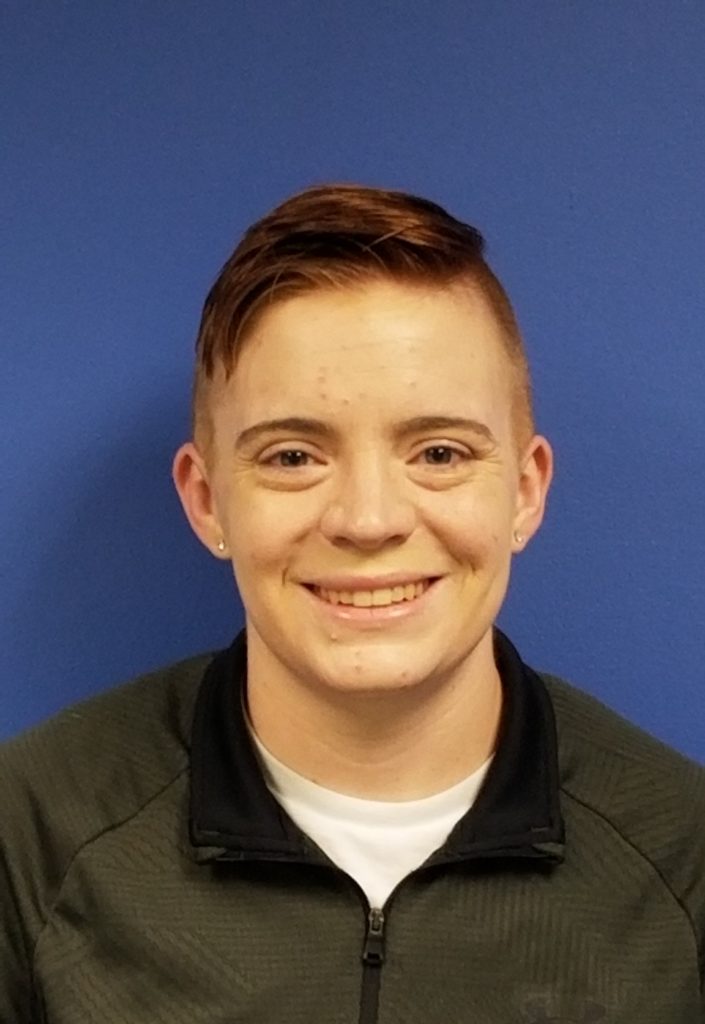 Erica Dunigan
Name & Nickname:  Erica, "Red"
Pronouns: She/her
Job Title at LGBT Life Center: Housing Specialist 
Where'd you come from and what'd you do there?  I was a Petty Officer Second Class in the Navy stationed at Naval Station Norfolk for 8 years. During my time, I completed one deployment and participated in several community events. My favorite events were working with the kids of Hampton Roads.  
I'm here to help you with:  Assisting clients find suitable housing to meet their personal needs and acting as a liaison between landlords and clients. I hope to foster a positive community environment by serving the Hampton Roads area. 
How did you become interested in this job/type of work?  It was always a goal of mine to work with the local community and give back to those who have made me feel welcomed. While the Hampton Roads area is my home away from home, I have grown to love this bright community and can't wait to grow with it!   
What's an interesting thing about you that most people don't know?  Although I'm a quiet person, I have a deep love for theatre and got to break out of my shell in high school and college by performing in a couple of small-town productions. 
What excites you about joining the LGBT Life Center Team?  I'm excited to join a prideful team of individuals who love assisting the community as much as I do! 
Connect with us!
Twitter.com/LGBTLifeCenter
Facebook.com/LGBTLifeCenter
Instagram.com/LGBTLifeCenter
Sign up for our monthly newsletter by clicking here.