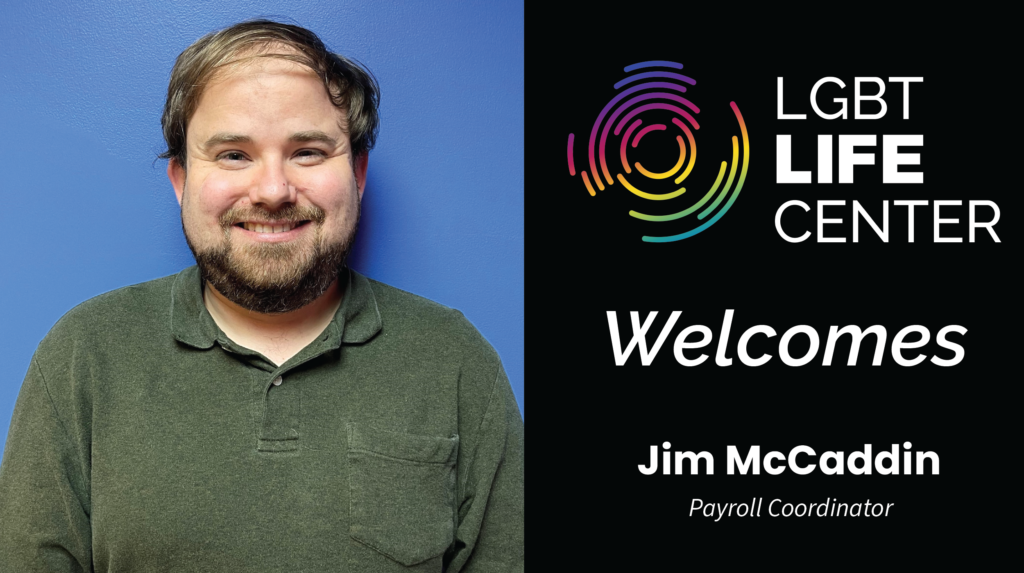 Name/Nickname: James McCaddin (Jim)
Pronouns: He/him
Job Title at LGBT Life Center: Payroll Coordinator
Where'd you come from and what'd you do there?  Catering/Restaurant Management
I'm here to help you with: Payroll/Benefits administration and Finance department support (grant reimbursement packages, Mental Health Program, 340b Pharmacy program).
How did you become interested in this job/type of work? I have always been drawn to the non-profit sector as a volunteer and am excited to use my administrative skills to support the wonderful resources LGBT Life Center provides to the community.
What's an interesting thing about you that most people don't know?  I sing tenor in my local church and community chorus groups.
What excites you about joining the LGBT Life Center Team?  I am excited to continue to learn and grow with the LGBT Life Center and to continue to support the wonderful staff I have come to sincerely care for over the past six months.
Connect with us!
Twitter.com/LGBTLifeCenter
Facebook.com/LGBTLifeCenter
Instagram.com/LGBTLifeCenter
Sign up for our monthly newsletter by clicking here.