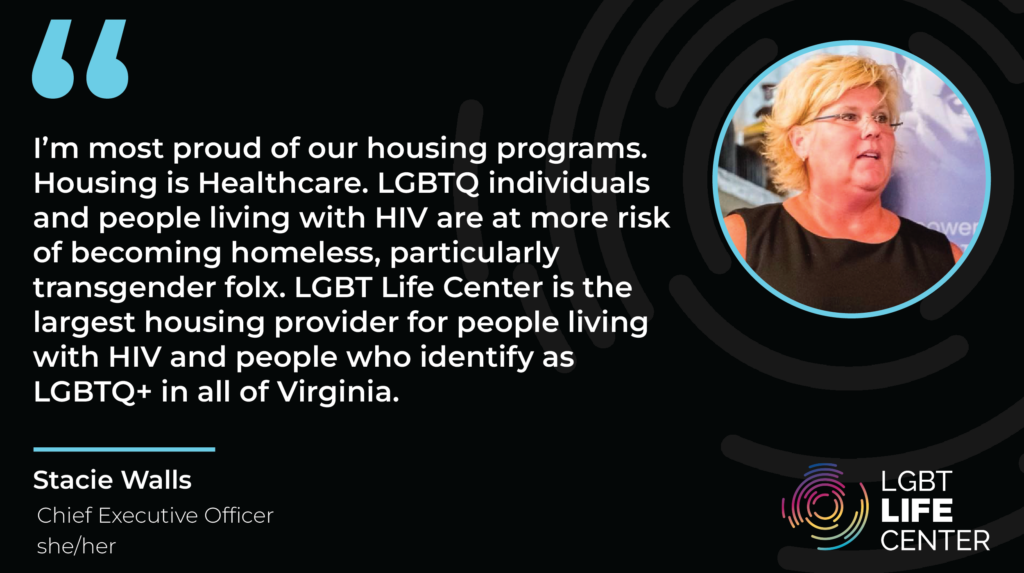 Stacie Walls came to LGBT Life Center (The Center) when there were just 6 employees. Today, The Center has over 60 full-time staff that reach over 8,000 people a year.
A History of Compassion
The Center wasn't always known as LGBT Life Center. In fact, that's relatively new. If you're from Hampton Roads or have lived here for a long time, it's much more likely that you know The Center as CANDII House (Children's AIDS Network Designed for Interfaith Involvement).
In 1989, CANDII House was started by nuns and served women and children living with HIV. The unfortunate reality at the time was that much of the work was preparing folx for the end of their life. HIV was not the manageable disease it is today and too often meant a very painful experience. It shortened the lives of millions of individuals, including thousands here in Hampton Roads. Families had to make hard decisions, and often, people were isolated from friends and family. The Center (CANDII House at the time), like all centers, was born of mercy, compassion, and love.
Over the last 32 years, The Center has grown in staff, budget, and footprint in Hampton Roads. Today, it's a thriving community center that services thousands of people.
How it Started, How it's Going
2001
2023
Staff
6
60+
Clients housed
10
300+
Care Coodination
76
400+
Individuals who interact with The Center
~100
8,000+*
*Individuals reached through direct services, tabling, community outreach, testing, events, etc.
LGBT Life Center takes great pride in our unique position as the sole agency in Virginia entrusted with the management of two CDC (Centers for Disease Control and Prevention) grants dedicated to enhancing the well-being of our community. Those funds, combined with several other grants, fundraising, and sponsorships, translate to over $6 million dollars a year going back into the local economy through direct client services like HIV testing, patient advocacy, housing, medical transportation, and other client care services. On top of that, millions of dollars go into the community through staff salaries, facility management, sponsorships, events, and so much more.
A Q & A with Stacie Walls
Tell us who you are:

Name: Stacie Walls
Title: CEO
Pronouns: She/Her
How long have you been with LGBT Life Center?
22 years and counting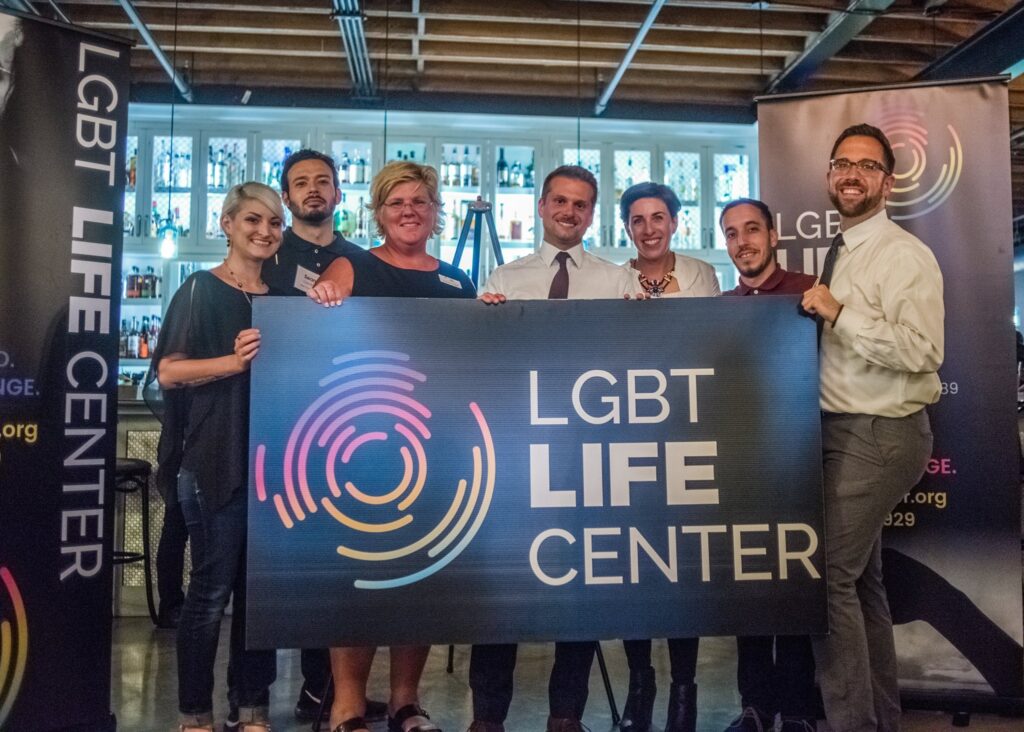 Tell us a little bit about the work you do at The Center?
My job is a little bit of everything, and that's what I love the most about it. This was my first CEO position, and I came to it with experience providing direct client services. I was a Medical Case Manager and then Director of Client Services at another agency prior to this position.
I have a passion for the services we provide, particularly supportive housing and medical case management. Housing is Healthcare.
People cannot take care of their health until they have a place to lay their heads and focus on getting healthy.
People come to us when they are in crisis and need solutions. I like solving problems for people and helping them live their best LIFE.
My position here not only allows me to help the people we serve; it also provides me the opportunity to assist my team. We have built resources, partnerships, and programming to improve the quality of life of the people who find the courage to walk through our doors. Most importantly, we get out in the community to serve the people who cannot yet walk through the door and ask for help. I love my job and working in the nonprofit sector. It is truly work that feeds my soul.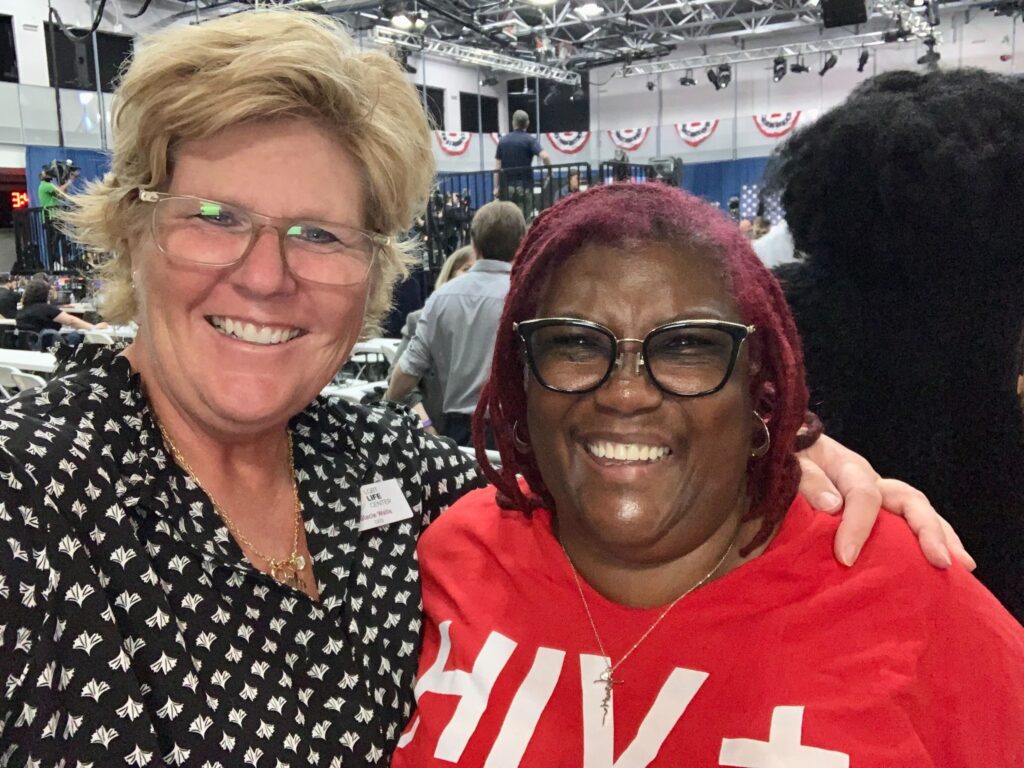 Tell us about a time you helped a client.
While I love the part of my job where I get to help a specific person, what I really love is the part where I get to develop systems and resources for the entire community.
Some of my favorite things:
writing grants and funding proposals for resources,
building a team of passionate people who want to see this agency fulfill its mission,
meeting people who believe in us so that we can exist for the people who need us.
How did we meet their needs and help them?
I'm most proud of our housing programs. Housing is Healthcare. LGBTQ individuals and people living with HIV are at more risk of becoming homeless, particularly transgender folx. I am grateful the local communities recognize the need for this and have overwhelmingly supported our advocacy to develop these programs. LGBT Life Center is the largest housing provider for people living with HIV and people who identify as LGBTQ+ in all of Virginia.
In my first year at this agency, we served 10 households. Last month, we served over 200 households. That's impact. I'm proud of that work.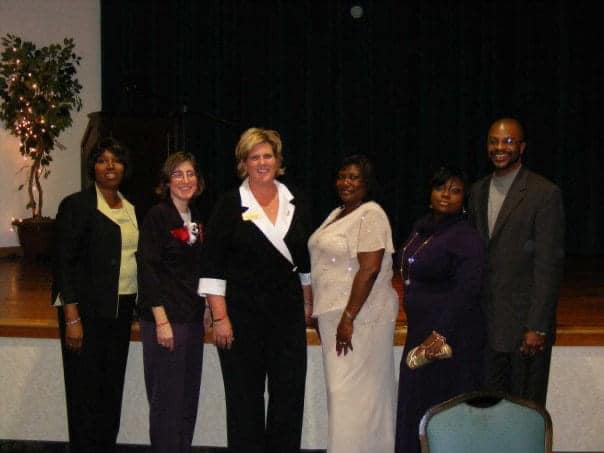 How did it make you feel?
While some days at this job are very hard, overwhelmingly, I'm grateful every single day that I get to do this work and that I get to meet amazing, like-minded people. 
How did it make the client feel?
I hope the people who receive services from us feel seen and heard. I wholeheartedly believe in #LoveYourLife, and that's what we try to do every single day. We try to help people love their life. While that looks different across our community, we are here for that challenge.
What do you love most about your colleagues?
I am lucky that I have had a tribe of colleagues throughout my 22 years who have become lifelong friends. This is not just the amazing team members at LGBT Life Center but also the inspirational leaders who lead Centers across the country who do this same work in their cities. We support each other. The team of warriors at LGBT Life Center gives me the motivation and inspiration to continue so that this agency will be a resource to everyone who needs us.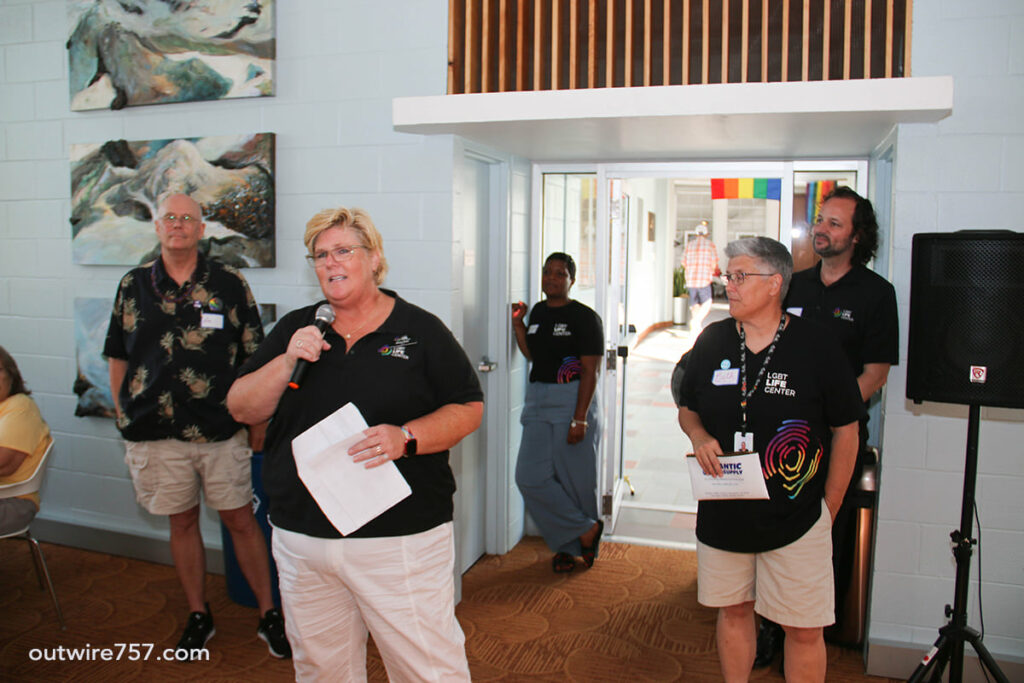 What do you love most about working at The Center?
I joined the organization when it was a completely different agency. Over the years, we have grown and changed as HIV has changed. When I started working in HIV services, I attended way too many funerals. During that time, we just focused on HIV. But today, we focus on the whole person through comprehensive health and wellness.
We learn, we do better, we learn some more, we do more. We don't do this work without the support of the community. I'm forever grateful to have this position, and I'm committed to creating change.
The Center is here for everyone. Even if, especially if, you are not in crisis, please support us so we can exist and serve people who need us. Please help us create opportunities for the LGBTQ+ community to thrive in Hampton Roads and everywhere.
Contact Stacie:
stacie@lgbtlifecenter.org
757-640-0929
Connect with us!
Tiktok.com/@lgbtlifecenter
Facebook.com/LGBTLifeCenter
Instagram.com/LGBTLifeCenter
Sign up for our monthly newsletter by clicking here.