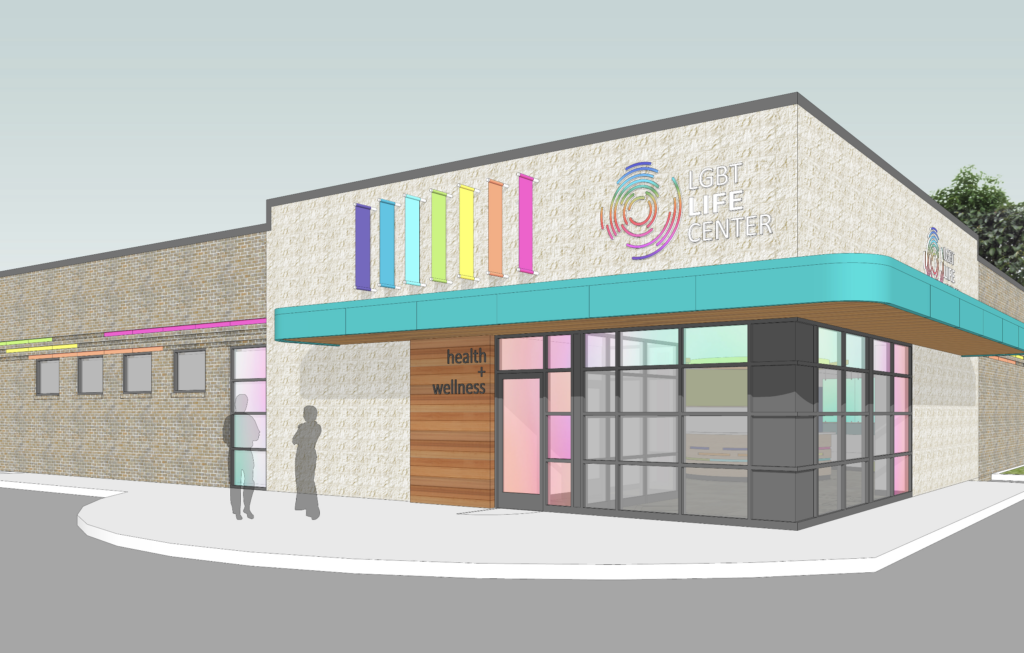 The Center Secured Federal Funding for Community-Based Organizations
Hampton, VA – In 2021, LGBT Life Center (The Center) secured an appropriation with the leadership of Congressman Bobby Scott, Senator Mark Warner, and Senator Tim Kaine to build out a formerly derelict building that The Center purchased in 2017. The 1.8 million dollar appropriation will transform 20 Settlers Landing Road in Hampton into a premier LGBTQ+ center and health clinic serving the LGBTQ+ community and individuals living with HIV.
On August 16, 2023 at 10am, LGBT Life Center hosted a 'Get Ready to Renovate' event kick-off with over 60 staff members, city officials from Hampton, VA, including Mayor Donnie Tuck, and community members, supporters, and press in attendance.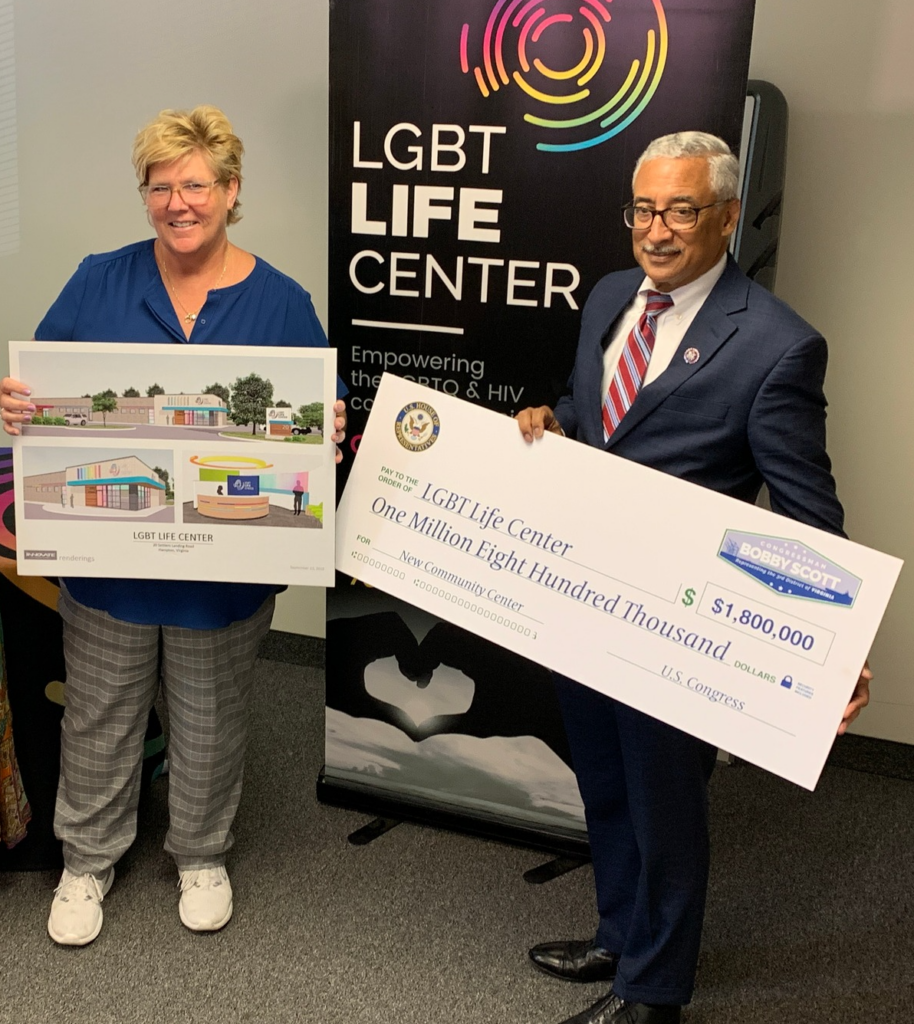 Returning to Hampton
The renovation and expansion of The Center's physical footprint (back) into Hampton, VA, is, in many ways, a return to home. 35 years ago, in 1989, LGBT Life Center (then known as CANDII – Children's AIDS Network Designed for Interfaith Involvement) had and maintained a presence in Hampton on Armistead Road until 2019. Because the staff and services outgrew the Armistead location, The Center purchased 20 Settlers Landing Road and spent 7 years planning and securing funding for this milestone expansion.
Peninsula residents and all of Hampton Roads will benefit from increased access to LIFE-affirming primary care services, mental health, supportive housing, food pantry, transportation services, benefit coordination, healthcare navigation, pharmacy services, new community space open to the public, and all of the holistic care services LGBT Life Center provides.­­­­­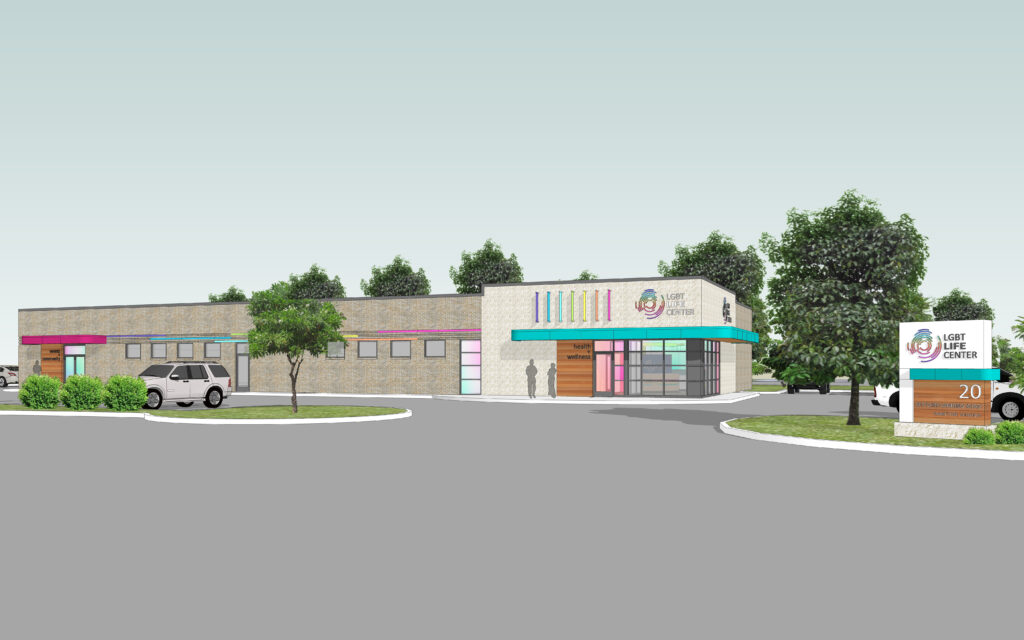 A Vision for the Future
The renovation kickoff event included a meet and greet with LGBT Life Center staff, building renderings, a project overview, remarks from Mayor Donnie Tuck and Hampton city officials, and a vision statement from LGBT Life Center's CEO, Stacie Walls, and the Board President, Lisa Stafford.
"We are honored to receive this funding and thrilled to decrease barriers in care by expanding access to LIFE-affirming services on the Peninsula and throughout Hampton Roads," said Stacie Walls, CEO of LGBT Life Center.
Walls went on to say, "Today's event represents a LIFE-time of work and dedication. None of this would have been possible without a deep commitment to service from our board, each and every one of our staff over the last 35 years, and, most importantly, our LGBTQ+ community. We are proud of where we are today and the strength of our organization."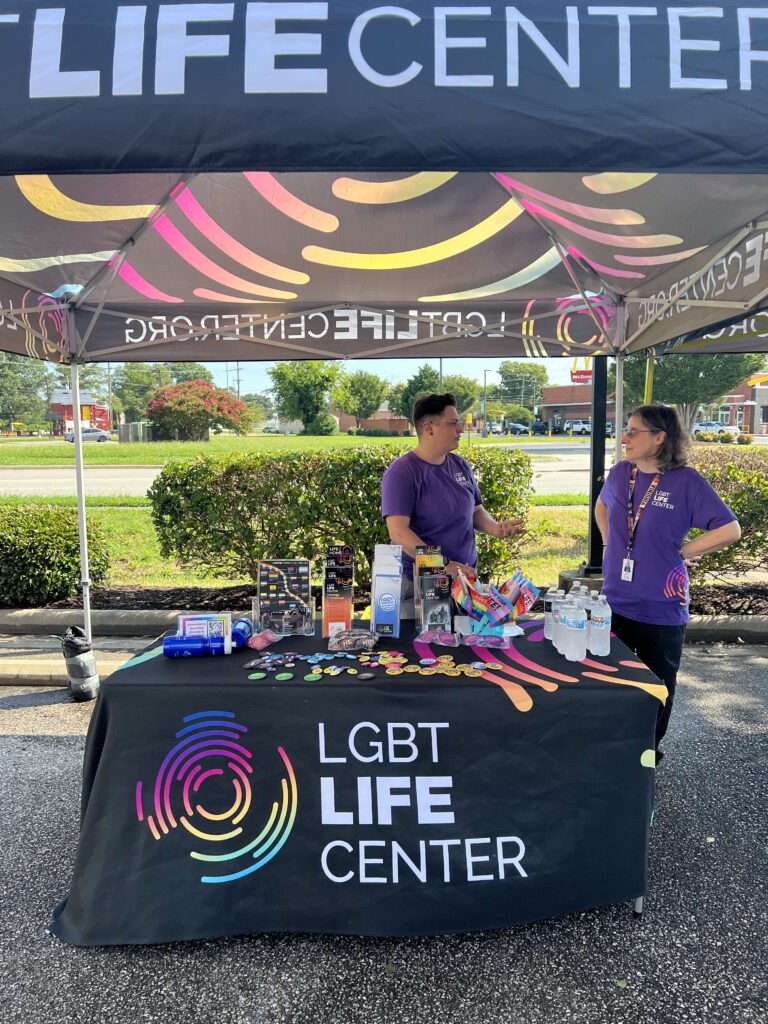 Enhanced Services for the Region
The Center expects to have the Hampton office, with a full primary care medical clinic, on-site pharmacy services, mental health counseling, HIV and STI testing (and treatment), as well as a dedicated community space, opened by the spring of 2024.
While 65% of the funding for the renovations and the opening are secured, The Center also announced a capital campaign aiming to raise an additional 1.2 million dollars. To learn more about how you or your organization can support this campaign, please contact Christopher Reybrouck at creybrouck@lgbtlifecenter.org or 757-640-0929.
For more information on LGBT Life Center, please visit www.lgbtlifecenter.org or call 757-640-0929.
Please click here for pre-renovation images, building readings, our logo, kickoff event images, and more.
Media Contact:
Corey Mohr
Director of Communications
corey@lgbtlifecenter.org
757-640-0929, ext 614
Pre-renovation images: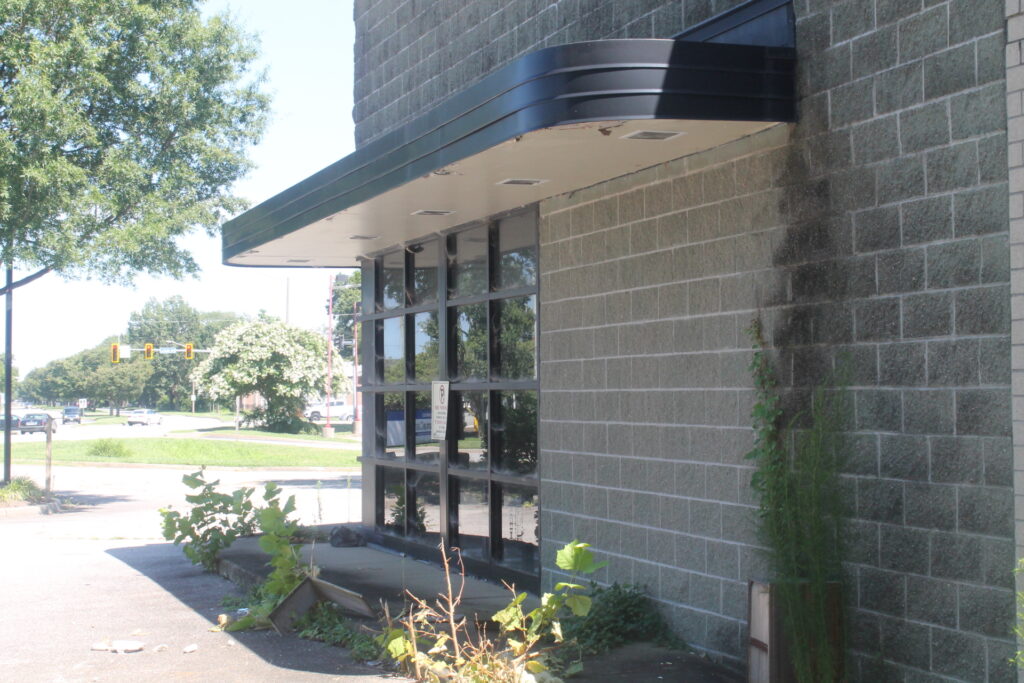 Connect with us!
Tiktok.com/@lgbtlifecenter
Facebook.com/LGBTLifeCenter
Instagram.com/LGBTLifeCenter
Sign up for our monthly newsletter by clicking here.