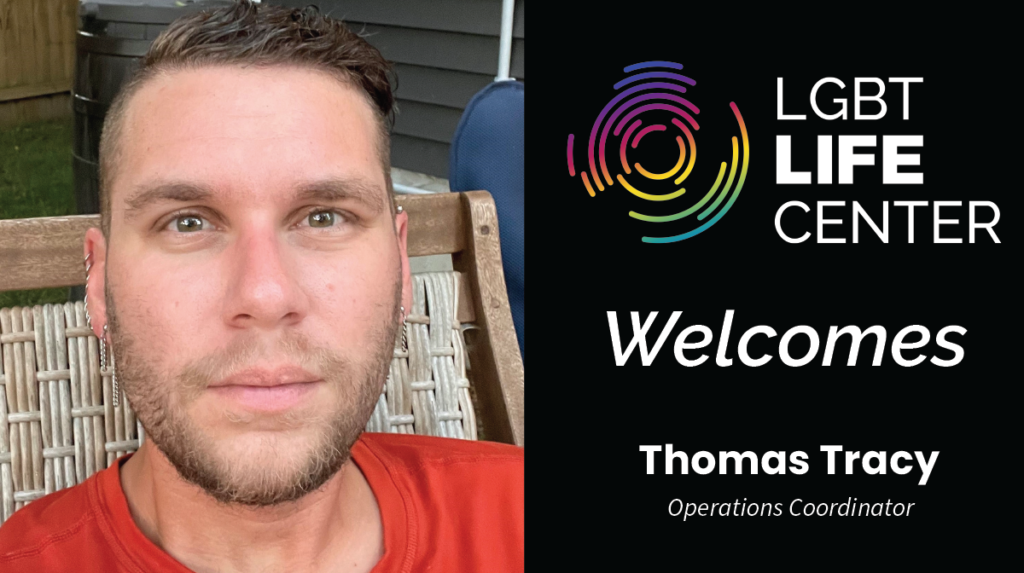 Name/Nickname: Thomas Tracy (no nicknames….yet!) 
Pronouns: He/him
Job Title at LGBT Life Center: Operations Coordinator
Where'd you come from and what'd you do there?  I come from a long career in the construction industry. I was in project management and logistics. I helped with the daily operations of many job sites; everything from contract management to finding and working with an array of different subcontractors and materials.
I'm here to help you with:  Everything! I am here to help you with the daily "operations" of the Life Center. Everything from IT questions, administrative processes, project management, planning, SOP's, facility management, and helping to streamline workplace practices. You name it, I am here to help!
How did you become interested in this job/type of work? I have known about the Life Center for several years now, but I truly never realized just how much the Life Center did. I was looking for a change of pace a couple of months ago, and a friend who works at the Life Center told me they were hiring. Long story short, and here I am!
What's an interesting thing about you that most people don't know? My middle name is Aloysius.
What excites you about joining the LGBT Life Center Team?  I love the energy of the Life Center. I love all of the eclectic personalities that live here. It truly feels like a home away from home. The drive and gumption I have seen from individuals here so far have definitely re-lit a spark in myself that I have not felt in a while!
Connect with us!
Twitter.com/LGBTLifeCenter
Facebook.com/LGBTLifeCenter
Instagram.com/LGBTLifeCenter
Sign up for our monthly newsletter by clicking here.