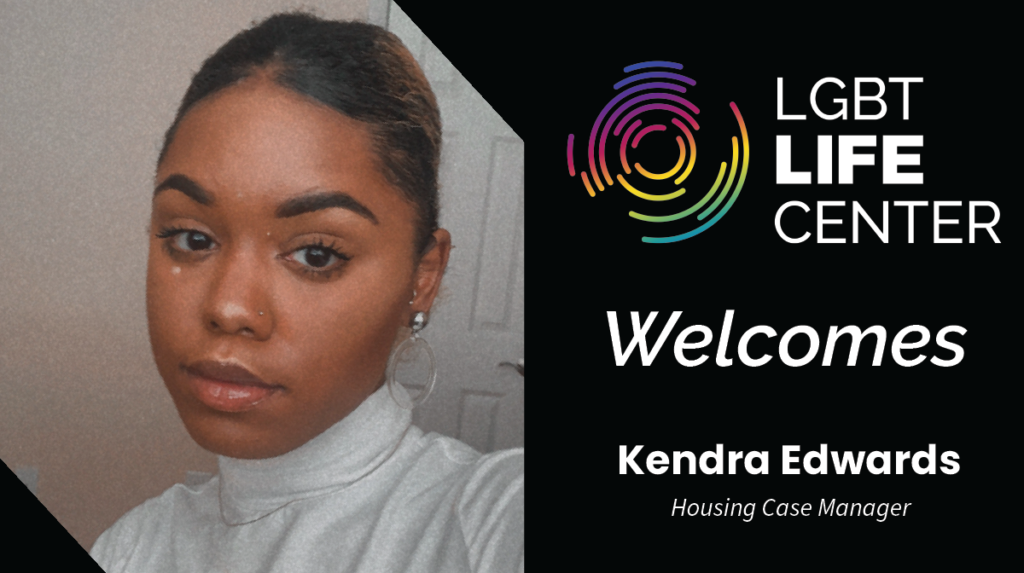 Our new Housing Case Manager, Kendra, knows the importance of a hand-up, which led her to the career she's in today.
Name/Nickname: Kendra
Pronouns: She/her
Job Title at LGBT Life Center: Housing Case Manager
Where'd you come from and what'd you do there? Prior to this position, I was a resident services assistant at the YWCA South Hampton Roads. My tasks included supporting clients that came into shelter services on a 24-hour basis.
I'm here to help you with: Creating a housing plan, maintaining a monthly budget, and connecting you with any resources offered in the community and at LGBT Life Center.
How did you become interested in this job/type of work? I first became heavily emerged in crisis work when I was an undergrad at ODU. My passion first began ever since I was a little girl. My mother was a single mother who relied on federal assistance, it has always resonated with me since.
What's an interesting thing about you that most people don't know? I have been a part of marching band for 5 years. I was a part of the color guard team. 😊
What excites you about joining the LGBT Life Center Team? I am excited to work with those who share the same passion and energy as me. I am excited to work as a collective team. I'm also very eager to make a difference to the individuals that I am supporting. I want to be able to do any and everything I can as they walk into a new empowering chapter of their lives. I am excited to make a difference!
Connect with us!
Twitter.com/LGBTLifeCenter
Facebook.com/LGBTLifeCenter
Instagram.com/LGBTLifeCenter
Sign up for our monthly newsletter by clicking here.