Pride Month (June) may be over, but just last week the LGBT Life Center staff attended a Pride Reception at the Governor's Executive Mansion where the Governor officially declared June Pride Month.
Gestures like this can seem small, even in significant, but in today's political climate it's important our representatives continue to recognize Pride and the LGBTQ+ community.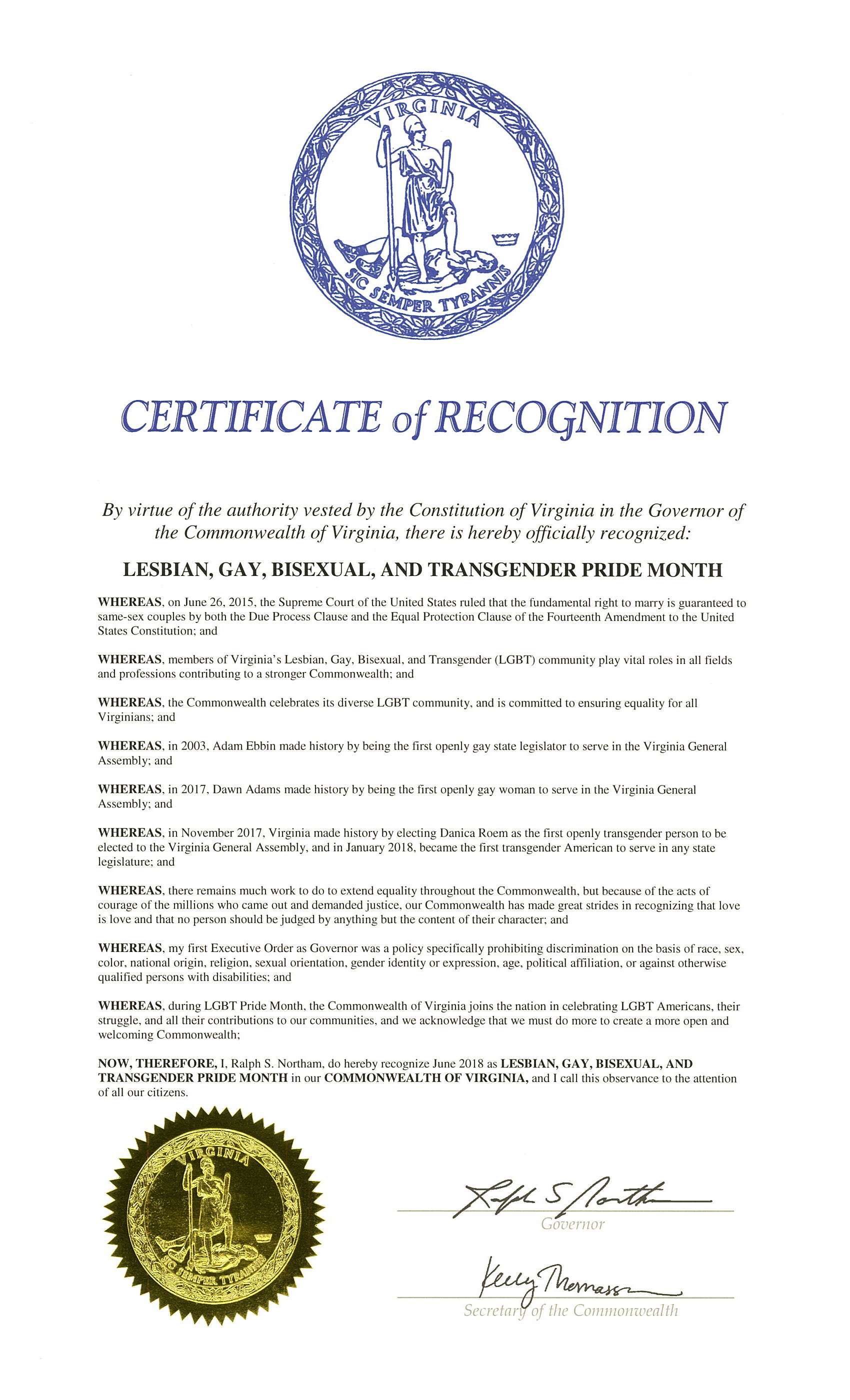 Since the new administration has taken over the federal government, no federal reception or recognition of Pride Month was granted by the White House. And, for the first time since the repeal of 'Don't Ask, Don't Tell' (2010), the Pentagon and Department of Defense didn't recognize Pride Month either.
We were proud to stand with Governor Ralph Northam as he, and the Commonwealth of Virginia, officially recognized the month – raising awareness, creating visibility, and, perhaps most importantly, recognizing our community as legitimate and worth celebrating. And while our legitimacy is not, rarely has been, and doesn't need to be handed down by the government, it's important that our community create and maintain the infrastructure to hold our government officials to account.
We think LGBT Center's play an important role in creating that community and infrastructure, and are glad to have a current government, in Ralph Northam, who agrees.