🚶‍♀️🏳️‍🌈❤️🎗️💪🤝🌍✨ AIDS Walk Hampton Roads
December 2 @ 10:00 am

–

12:00 pm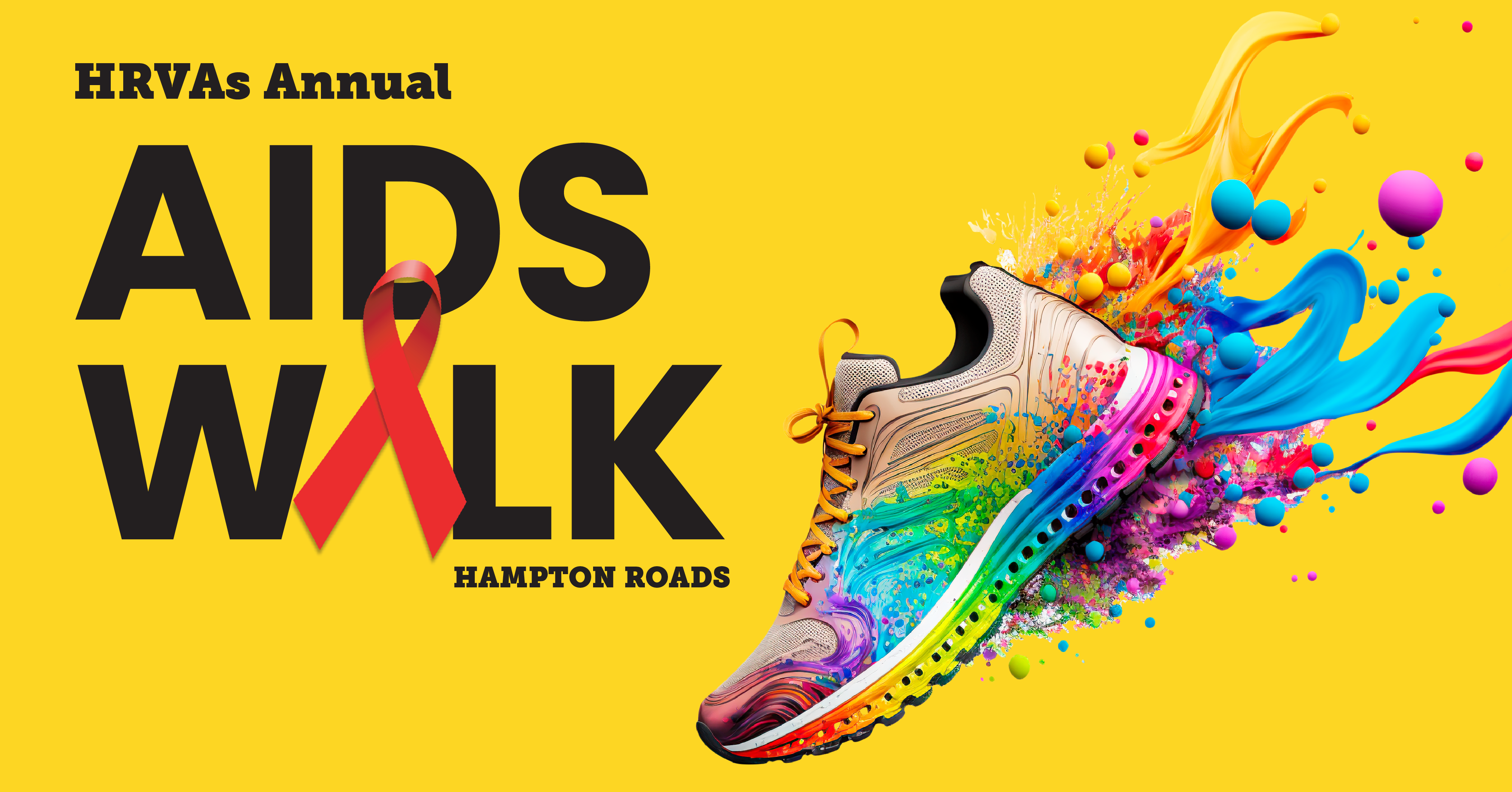 🚶‍♀️ WALK WITH US  
In solidarity and to raise awareness!
Attending an HRVAs Annual AIDS Walk is a powerful act of solidarity, remembrance, and advocacy. It is a communal gathering that highlights support services, education, and fosters a sense of unity and strength among participants. For individuals affected by HIV/AIDS, whether personally or through loved ones, the walk offers a space for healing and support, reminding them that they are not alone in their journey. It also serves as a poignant reminder to the broader community of the ongoing challenges and stigma associated with HIV/AIDS, encouraging a collective commitment to eradicating the disease and supporting those impacted.
AIDS Walk also plays a crucial role in raising public awareness, promoting testing and prevention, and challenging misconceptions about the disease. By participating, individuals contribute to a legacy of compassion, resilience, and progress, ensuring that the fight against HIV/AIDS remains a priority and that the memories of those we have lost continue to inspire action and change.
🎗️ WALK INFORMATION
The walk beings 721 Fairfax Ave. (Andrews Hall) Norfolk, 23507. Individuals can bring poster board-size signs with positive messages about HIV awareness.
🤝 PLANNED IN PARTNERSHIP
Minority AIDS Support Services
Teens with a Purpose
East Virginia Medical School
LGBT Life Center
Urban League of Hampton Roads
City of Virginia Beach
Related Events
Reader Interactions