On Tuesday morning, October 24, 2023, LGBT Life Center had the honor of welcoming Admiral Rachel Levine, Assistant Secretary of Health for the U.S. Department of Health and Human Services. Her visit marked a significant moment for our community, as we engaged in meaningful dialogue about the future of LGBTQAI+ health and strategies to end the HIV epidemic.
Admiral Levine was accompanied by Adrian Shanker, Senior Advisor on LGBTQI+ Health Equity, Office of the Assistance Secretary for Health, U.S. Department of Health and Human Services.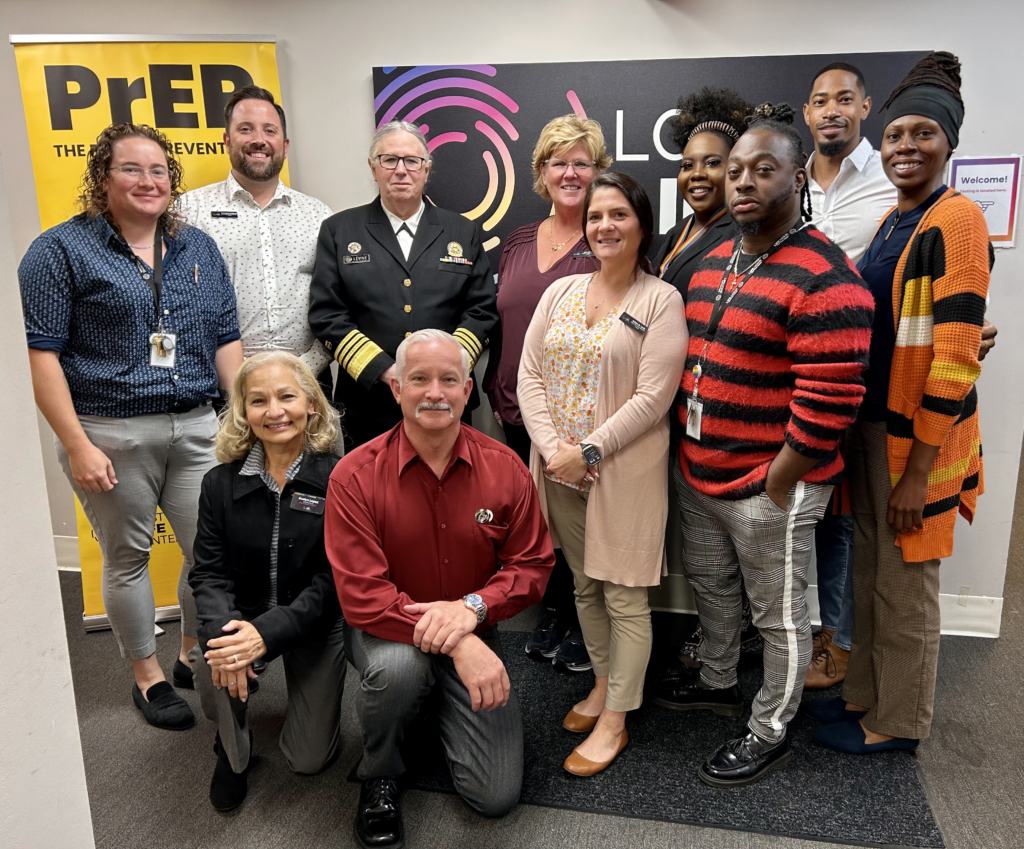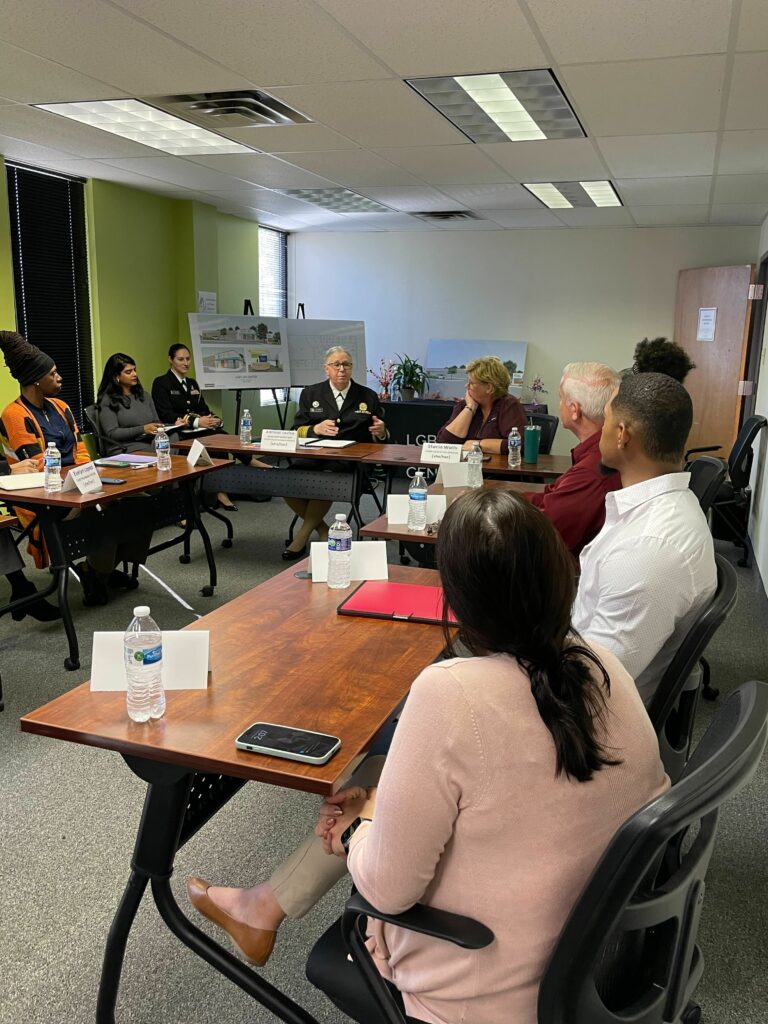 A Focus on Ending the HIV Epidemic
During her time at The Center, Admiral Levine and our team discussed strategies to combat the HIV epidemic. A key focus of the conversation was around implementing status-neutral services, ensuring that individuals, regardless of their HIV status, have access to the care and support they need.
We also explored the critical role of PrEP (Pre-Exposure Prophylaxis) in HIV prevention and the challenges that communities face in encouraging individuals to utilize PrEP. Doxy-PrEP/PEP also came up as a new, potentially groundbreaking strategy to address STIs and HIV.

Celebrating Intersex Awareness and Striving for Health Equity
Our dialogue with Admiral Levine also touched upon the importance of Intersex Awareness Day. We emphasized the need for continued advocacy and education to ensure the rights and well-being of intersex individuals are upheld.
The conversation naturally progressed to the broader theme of LGBTQAI+ health equity. We shared our vision and ongoing efforts to create a healthcare environment where every individual, regardless of their gender identity or sexual orientation, feels seen, heard, and cared for.

A Tour of Progress and Innovation
Admiral Levine had the opportunity to tour our facility at 5360 Robin Hood Road. She saw the construction plans for our new pharmacy and clinic on the Southside (in Norfolk), as well as the plans for our Hampton facility, both of which are set to open in the first quarter of 2024. These facilities represent our unwavering commitment to expanding access to healthcare and support services for our community.

A Community United
Admiral Levine's visit was not just about facilities and plans; it was about our staff, clients, and the community. She met several of our dedicated staff and Board members. Their commitment and passion were evident, showcasing the strength and resilience of our team.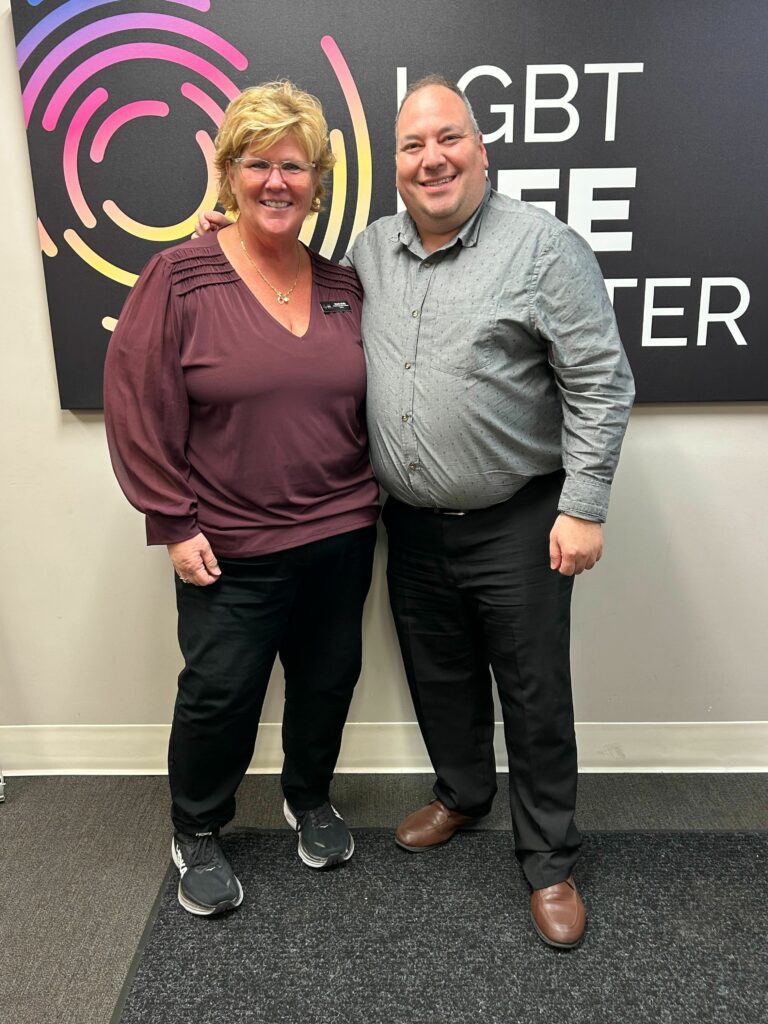 Looking Forward
Admiral Levine's visit was a reaffirmation of our shared goals and values. It was a moment of unity, reflection, and renewed commitment to the health and well-being of the LGBTQAI+ community in Hampton Roads and across our country.
As we look forward, we are inspired and motivated to continue our work, knowing that we have allies and advocates at the highest levels of government. Together, we will continue to strive for a world where every individual has the opportunity to live a healthy, connected LGBT life.
Thank you, Admiral Levine, for your visit, your support, and your unwavering commitment to health equity and LGBTQAI+ rights.

Connect with us!
Tiktok.com/@lgbtlifecenter
Facebook.com/LGBTLifeCenter
Instagram.com/LGBTLifeCenter
Sign up for our monthly newsletter by clicking here.