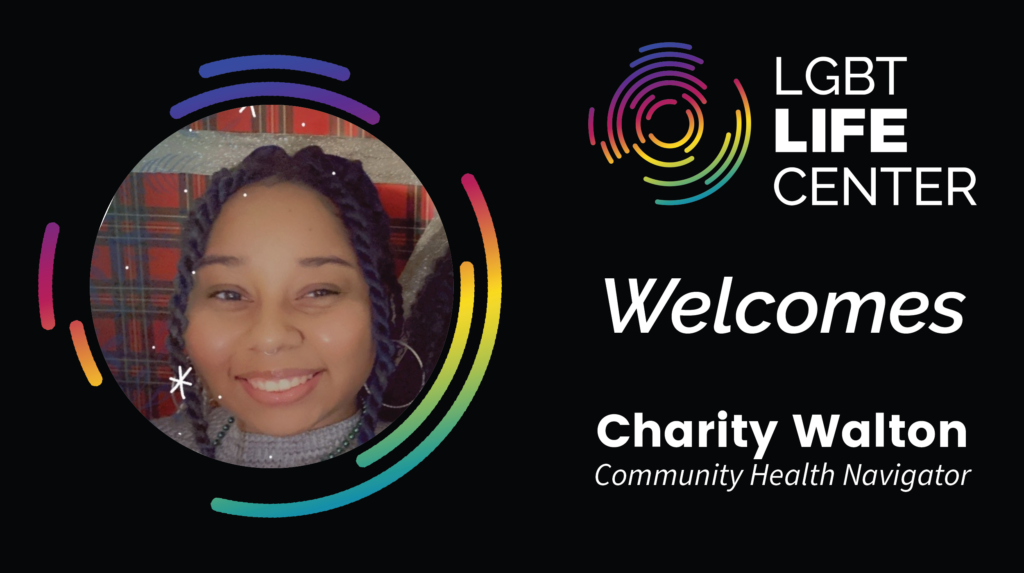 Name: Charity
Pronouns: She/her
Job Title: Community Health Navigator
Where'd you come from, and what'd you do there?
I came from the YWCA working as a Lead Resident Services Assistant. I maintained the shelter and the guests and helped them navigate their time there. 
I'm here to help you with…
I'm here to help you navigate PrEP and other community wellness resources!
How did you become interested in working at the LGBT Life Center?
I have always claimed myself to be a sex-positive person, and I am passionate about sexual health and wellness! When I saw an opportunity to work with the prevention team, I jumped for it!
What's an interesting thing about you that most people don't know?
I am a big anime and manga nerd! I particularly like the horror genre :).
What excites you most about being at the LGBT Life Center?
I get excited about meeting new people with different identities and experiences and being able to connect with the community on a deeper level.
Rapid Fire…what is your favorite…
Animal – cats
Color – Blue 
TV Show – One Piece! 
Hobby – pole dancing 
Contact Charity:
cwalton@lgbtlifecenter.org
757-640-0929
Connect with us!
Tiktok.com/@lgbtlifecenter
Facebook.com/LGBTLifeCenter
Instagram.com/LGBTLifeCenter
Sign up for our monthly newsletter by clicking here.