Written by Guest Contributor Jori Hamilton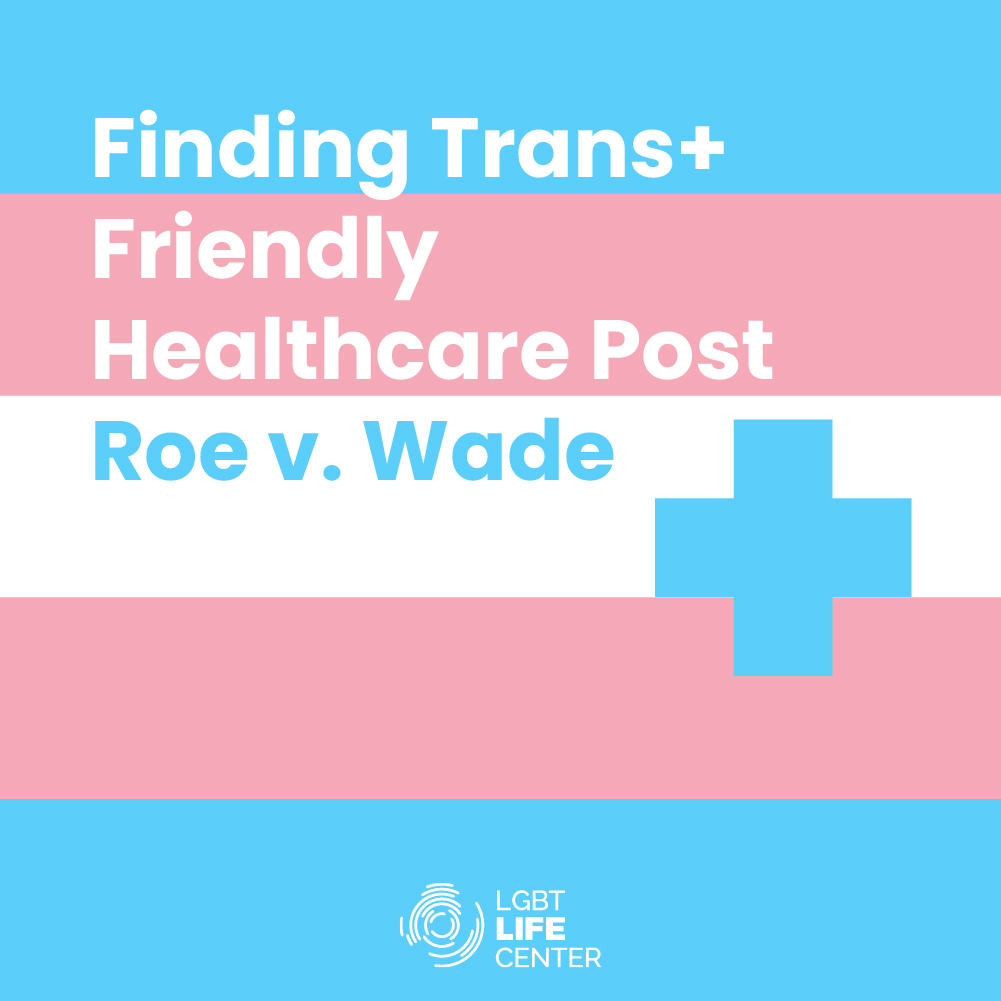 Ever since the Supreme Court of the United States overturned Roe v. Wade, many sectors of healthcare have been negatively affected. The implications of the decision — which impact far more than the issue of abortion — have disproportionately affected members of the transgender community in several ways.
The Supreme Court's decision comes at a time when finding a professional, empathetic, and courteous healthcare provider as a trans person already feels like a Herculean task. According to a national survey, 19% of patients have been denied care because they're transgender, while 28% have postponed care after perceiving violence or harassment. The overturning of Roe v. Wade further exacerbates the number of obstacles trans individuals already face when trying to access the healthcare they need.
Let's dive into the new challenges that may result from the Supreme Court decision. We'll also explore what trans patients can do to find the right providers for primary care, abortions, and gender-affirming surgery.
How Roe v. Wade Affects Transgender Healthcare
When Roe v. Wade was overturned, many media outlets focused on its detrimental effects on cisgender women. However, trans individuals face an extra layer of complexity in the face of this newfound threat to abortion rights. Providers may refuse to treat pregnant trans males with gender-affirming care since pregnancy, childbirth, and postnatal services are classified under "maternal care." Access to the right contraceptives may become more complicated as well.
In the realm of mental health, unplanned pregnancies and forced birth can lead to immense body dysphoria for trans men and nonbinary people. Further exacerbating this mental health issue, people who plan to travel out of state to get abortions may struggle to trust their therapists with this information. Since psychologist confidentiality doesn't extend to cases where there's a threat to harm a person — which pro-life individuals argue includes abortion — the wrong therapist could lead to legal ramifications.
Plus, with the fundamental right to bodily privacy no longer in state, other trans-related issues — like the fight against bathroom bills and trans protections in schools — may come into question once again.
Choosing a Primary Care Provider
While this may be a stressful time for trans individuals, it's important to remember that you're not alone. There are trans-friendly healthcare providers still available throughout the country, including the LGBT Life Center's Norfolk, VA clinic for LGBTQ sexual wellness and HIV care needs.
Resources like the Gay and Lesbian Medical Association's provider directory and the Transgender Care Listing can help you find gender-affirming providers near you. Online review sites like Yelp and Healthgrades can further help you gauge the level of care that providers offer to trans patients. However, if you're ever unsure if a provider will treat you with respect and care, don't be afraid to ask if they've received practical empathy training. A good healthcare professional will be empathetic, as well as culturally competent, and want to make you comfortable while you receive care for your mental health and sexual wellness.
Finding a local provider isn't your only option. In part due to the COVID-19 pandemic, many modern healthcare professionals now offer primary care services over video calls. If you're having trouble finding a trans-friendly healthcare provider or are unable to attend in-person appointments, telehealth is a wonderful option that can reduce wait times.
The pandemic has impacted telehealth, making it more accessible to a greater number of people. Further, it also makes healthcare a more collaborative experience. Due to perks like real-time data exchange, group calls, and shared whiteboards, trans patients can put together a well-rounded healthcare team.
Abortion Remains Accessible in Some States
While abortion isn't the only issue affected by Roe v. Wade, it certainly is at the center of it. Transgender and cisgender patients are already seeing the ramifications of the recent decision in states with trigger bans. However, in some states — including Virginia, in which abortion still isn't legally protected — abortion is still accessible.
The Virginia League for Planned Parenthood (or any Planned Parenthood near you) can be a great resource for and provider of abortions for any gender, as well as gender-affirming hormone therapy. Telehealth abortions are also available in select states. Though patients are legally required to take their first abortion pill at a clinic, the second can typically be taken at home, which can reduce your time away from home if you need to travel far to get there.
If you're struggling to find affordable accommodations when traveling or moving for an abortion, consider reaching out to an LGBTQ center near you for help navigating the healthcare system. Nonprofits like the LGBT Life Center in Virginia offer housing programs that may be helpful for your needs.
Finding Gender-Affirming Surgeons
Gender-affirming surgeries are a big part of transgender healthcare and can play a big role in reducing the mental health ramifications of the Roe v. Wade ruling. While there have been a number of recent attacks against access to hormonal treatments and surgery for trans youth, the good news is that the overruling of Roe v. Wade hasn't immediately affected the legality of gender-affirming surgeries.
TransHealthCare offers a large list of gender-affirming surgeons in the U.S. who can provide healthcare services like top surgery and voice feminization.
If you're struggling to get insurance coverage for your transition, keep in mind that providers cannot discriminate against trans patients. You can use this statement from the American Medical Association, which states that all major U.S. medical associations agree on the medical necessity of transition-related care, to push back against denials of coverage if you've been diagnosed with gender dysphoria.
Access the Healthcare You Deserve
The overturning of Roe v. Wade is a complicated issue that has ignited many fears in the trans community. Pregnant trans individuals may already experience immense dysphoria and feel fear about a lack of gender-affirming care if they live in a state that bans abortions.
However, there are many resources you can use to get the care you need. Planned Parenthood and telehealth abortion services can help you get convenient abortion services from empathetic providers. If you're struggling to find gender-affirming primary care providers or surgeons, you can use national databases to identify the right option for you — but always feel free to ask about their experience working with trans individuals.