Testing can feel scary, but we promise it's as routine to your health as brushing your teeth.
Most people that get tested receive a negative result. If a test result does come back positive, we have the resources and treatment options to get you back to optimal health (and get you back to having fun 😉).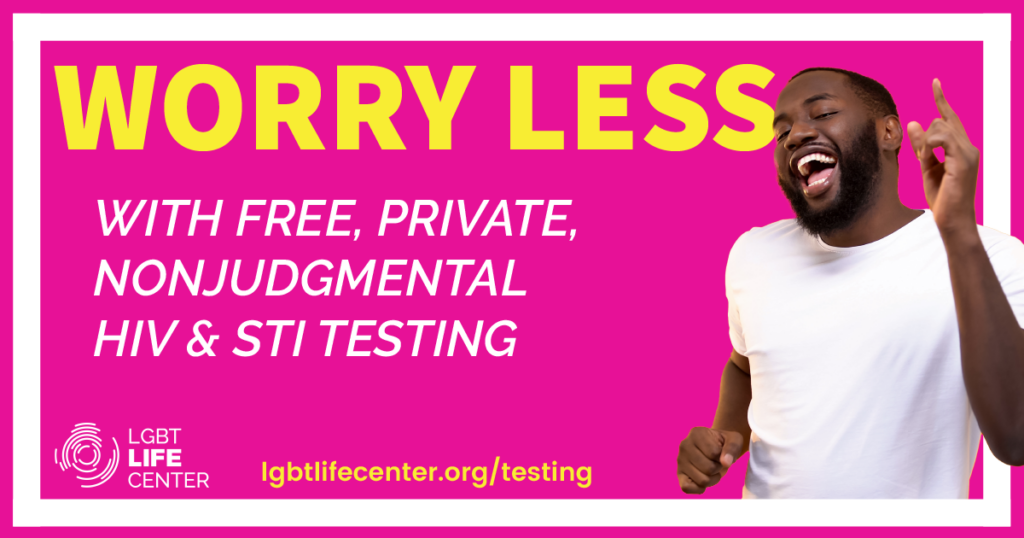 Who should get tested?
Everyone. At least once in your life (even for those that are not sexually active).
Activity level
The 411
Recommended testing frequency
Sexually active

(multiple partners over 12 weeks)

First of all, good for you. Sounds like you're out there having healthy, consensual fun. We love that.

To keep you, your partners, and our community at peak health, we recommend getting tested every 12 weeks or sooner if you have signs or symptoms.

Every 12 weeks
Somewhat active

(1 – 2 partners every 6 months)

Again, good for you. Looks like it takes a special connection for you to indulge, and that's a great way to avoid STIs, but there's still some risk here.

Let's get you tested a couple times a year.

Every 6 months
Monogamous or mostly inactive

(1 partner a year)

Committing to someone(s) is a wonderful thing, and it's the lowest risk while maintaining a sexually active lifestyle. We hope you and your partner, or pod, are enjoying the heck out of this low-risk pleasure. While we are certain you and your partner(s) are playing by the rules you've all agreed to, it's best practice to check once a year.

Let's keep you and yours safe and healthy.

Once a year

No encounters / activity

(0 partners)

Sex is not for everyone, and we all go through periods of choosing to focus on ourselves, be abstinent, or are asexual.

When it comes to STIs and HIV, this is zero-risk, and there's no need to get tested.
No need
Remember, testing is free, private, and nonjudgmental, so there's no reason to lie to yourself (or us) about how sexually active you are. Be honest with yourself and take care of your health, your partner(s) health, and our community by knowing your STI and HIV status.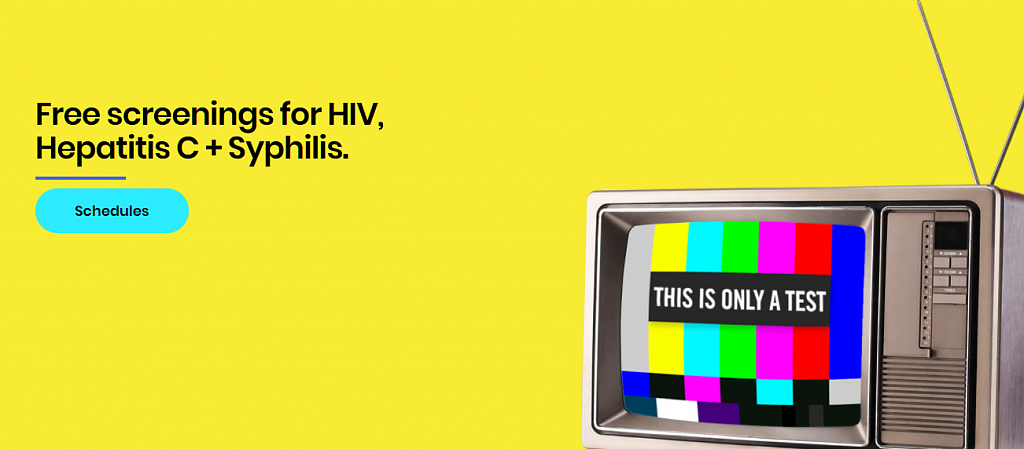 What if I test positive for an STI?
This happens and comes with the territory of sexual relationships. LGBT Life Center staff will inform you immediately if it's a rapid test or inform you once your results come in if it's a lab test (lab tests take around 5 days to get results). In either case, we'll link you to treatment immediately so that you can get back to peak health and back to the fun.
What if I test positive for HIV?
Firstly, we're going to explain what an HIV-positive test means (and perform a follow-up test to confirm the result). It also means getting you on HIV treatment right away.
Our staff understand that a positive result can leave you feeling scared and overwhelmed. That's why we will be with you every step of the way, reminding you that individuals with HIV live long, healthy lives. We'll walk you through treatment options, counseling if you'd like it, and social and support groups you can join. It's important to know that an HIV diagnosis is like any other chronic health condition. Just like heart disease, diabetes, and other chronic health conditions, HIV can be fully managed with medication, self-love, and support. In fact, today's HIV treatment is so good, it can get most people to "undetectable," which means there is so little of the virus in your system that it cannot be passed on, even through condomless sex. It also means getting you to the healthiest you.

We're here to help with all of that and get you back to doing all the things you love.
Want to chat with someone about testing services? Contact us here.


Connect with us!
Tiktok.com/@lgbtlifecenter
Facebook.com/LGBTLifeCenter
Instagram.com/LGBTLifeCenter
Sign up for our monthly newsletter by clicking here.