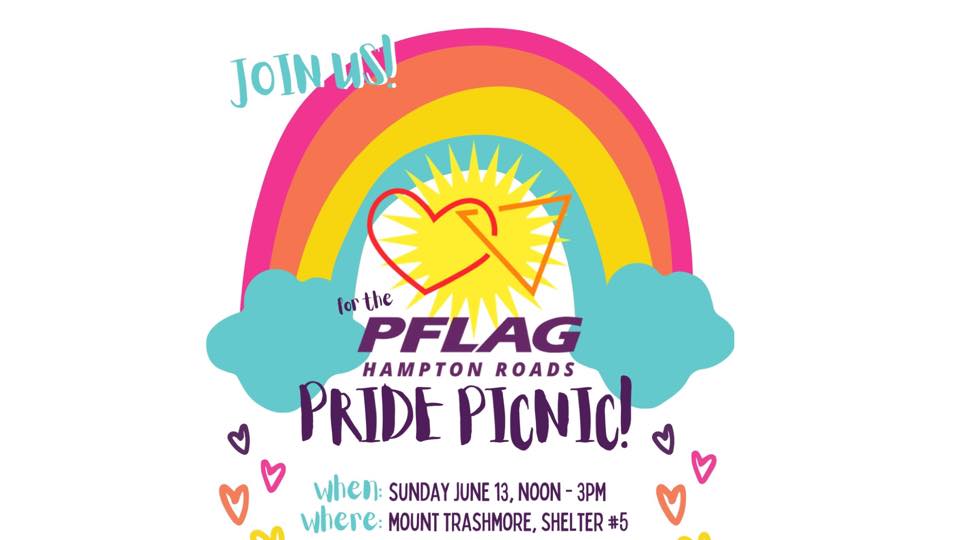 Mt. Trashmore
310 Edwin Dr, Virginia Beach
Hosted by PFALG: We are excited about our first in-person get together on June 13th. (PFLAG PRIDE PICNIC) Join us at Mt. Trashmore (shelter #5) Bring your picnic  Dessert will...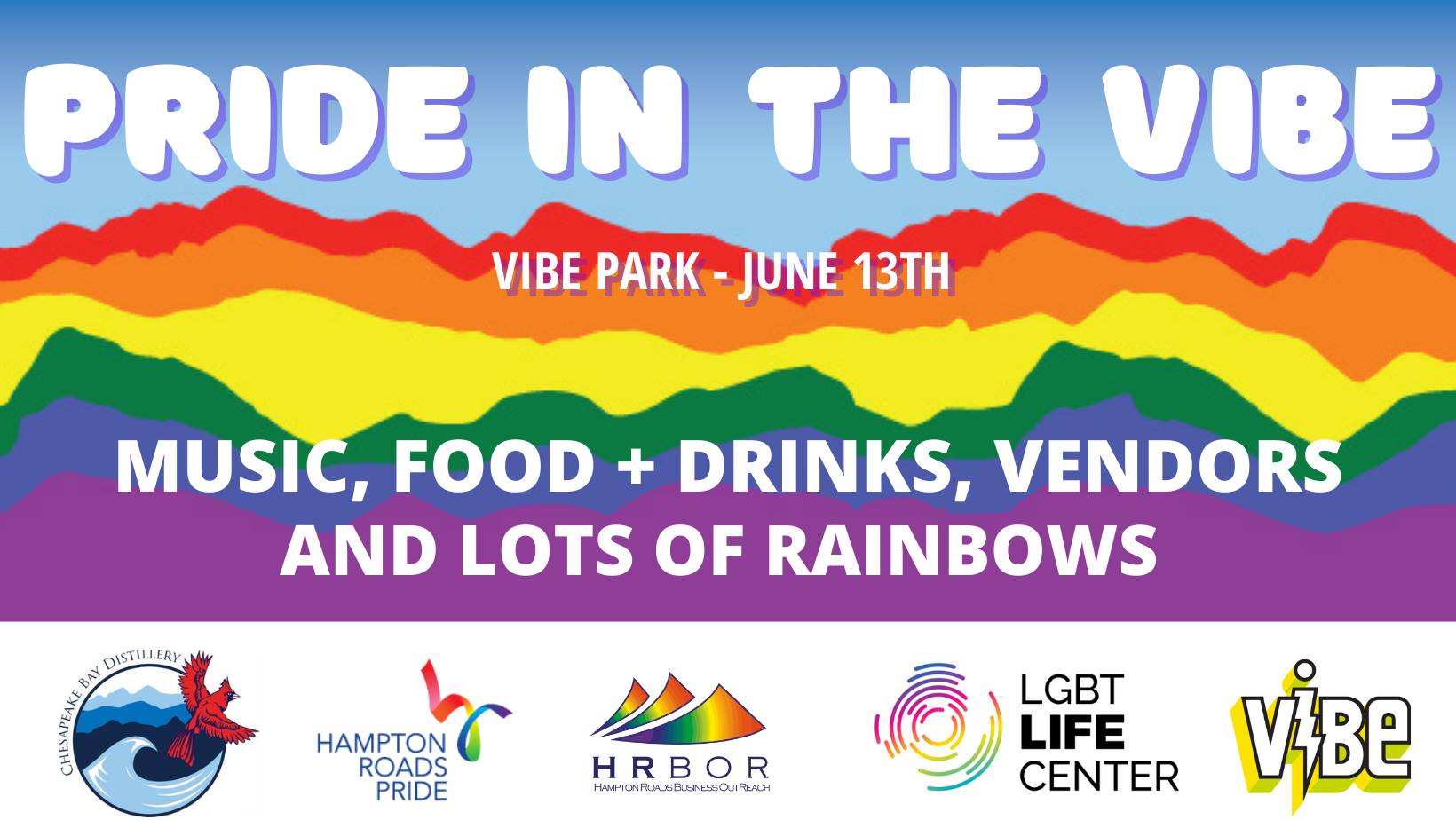 Vibe District, Virginia Beach
611 18th St, Virginia Beach
The Chesapeake Bay Distillery is teaming up with the Creative ViBe District, Hampton Roads Pride, the LGBT Life Center and Hampton Roads Business OutReach (HRBOR) to celebrate our latest Artist...